Denton Variety Club – 2008
This year's adult production was "Midsummer Night's Dream" performed on the 14th, 15th and 16th February.
The Programme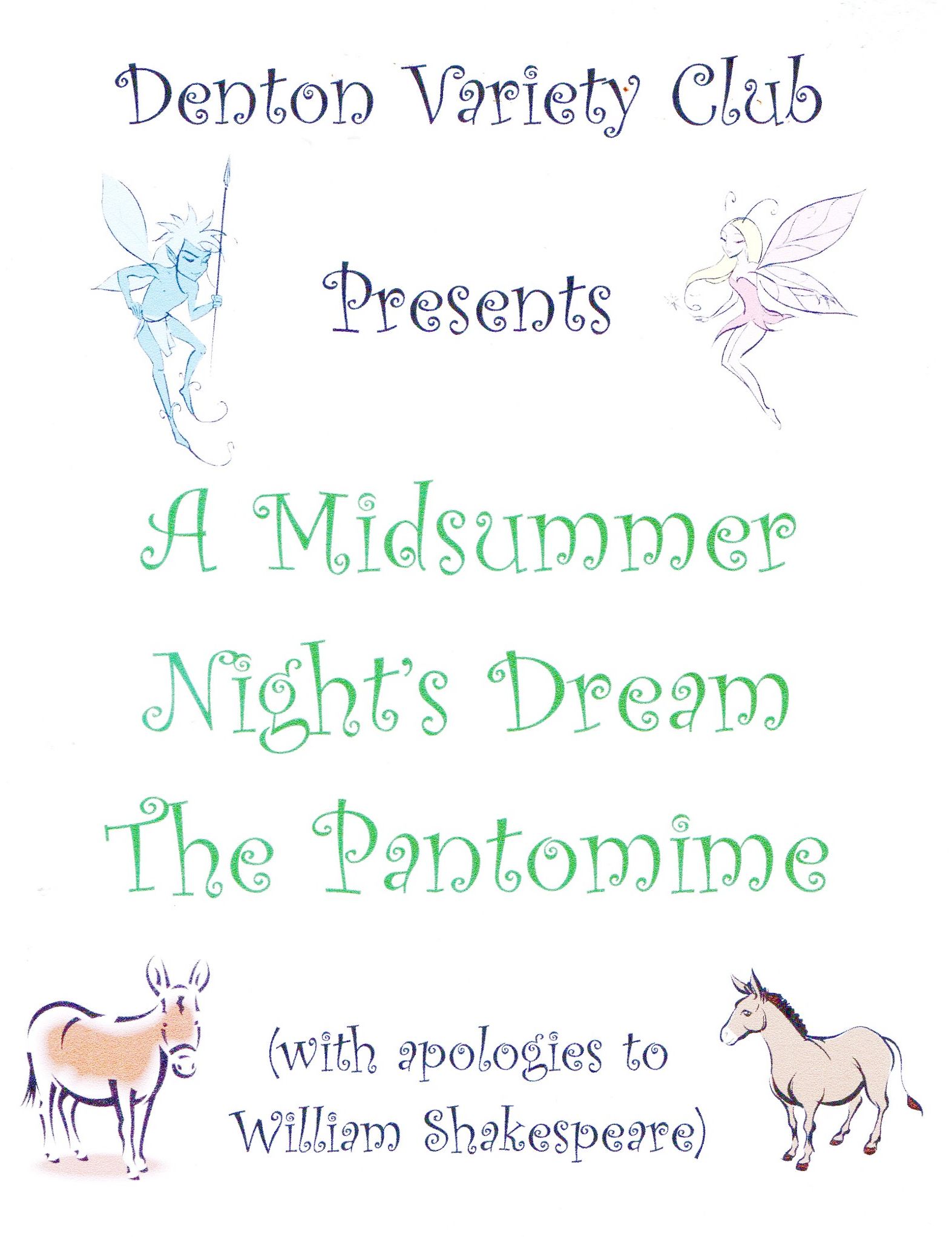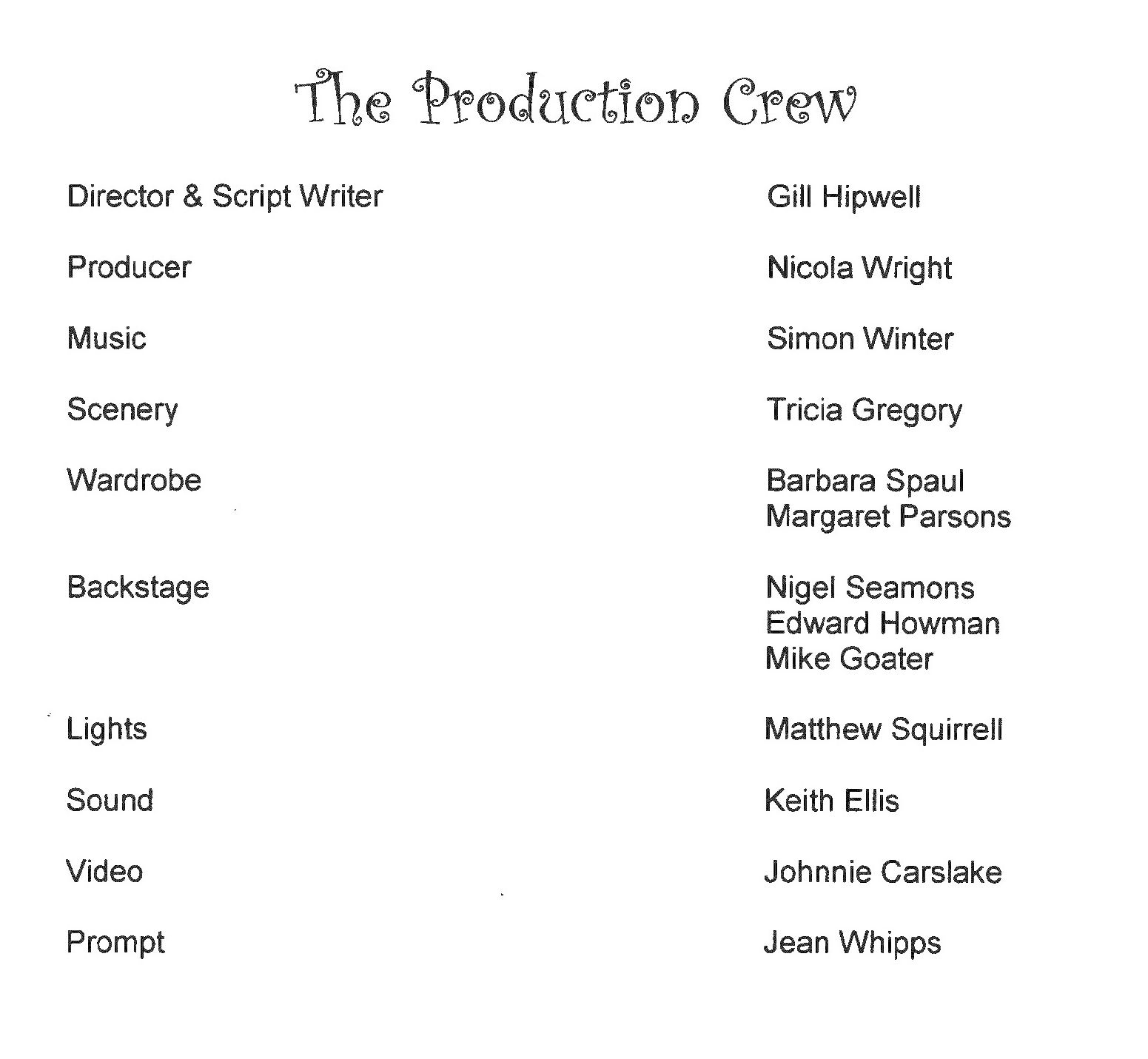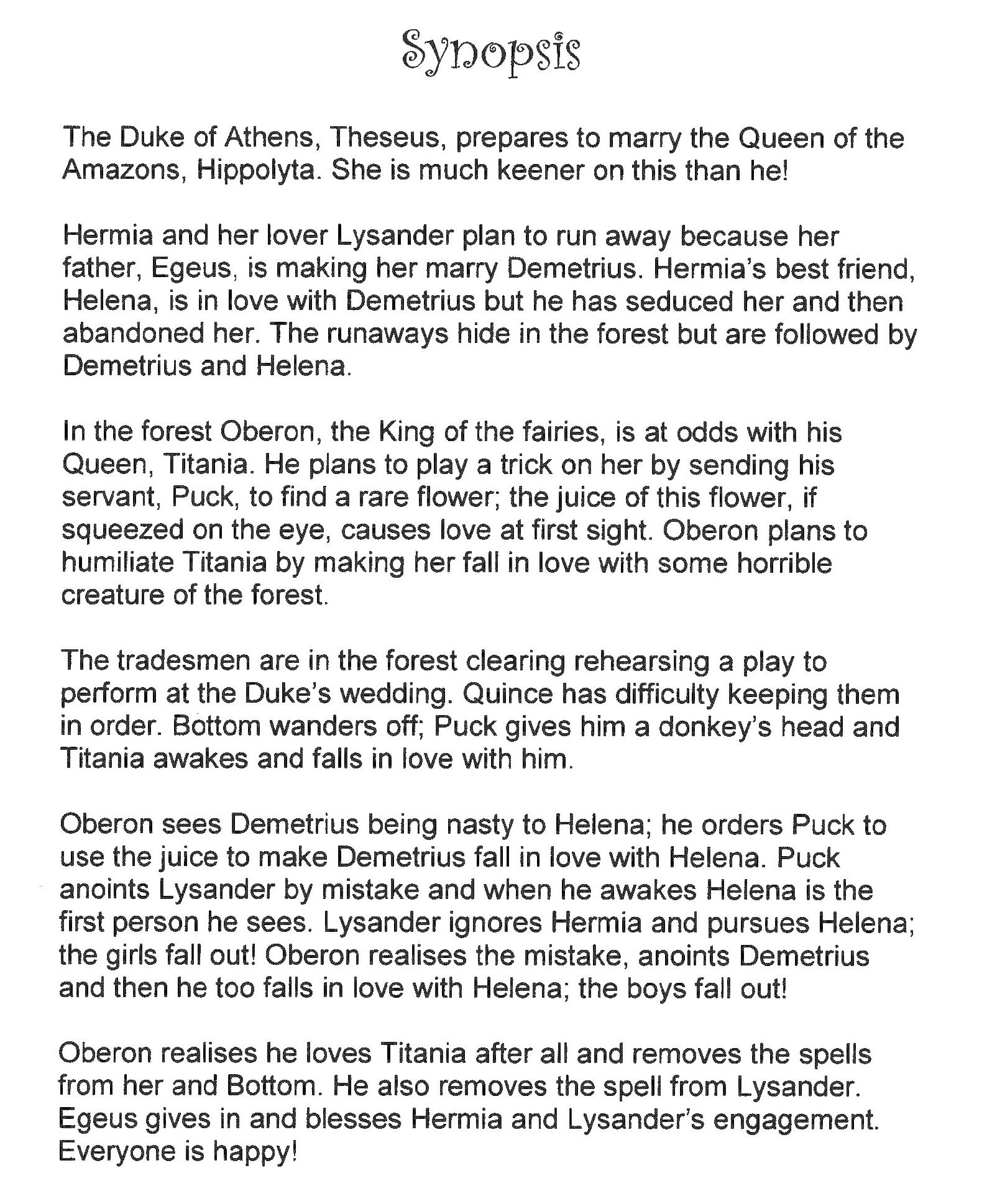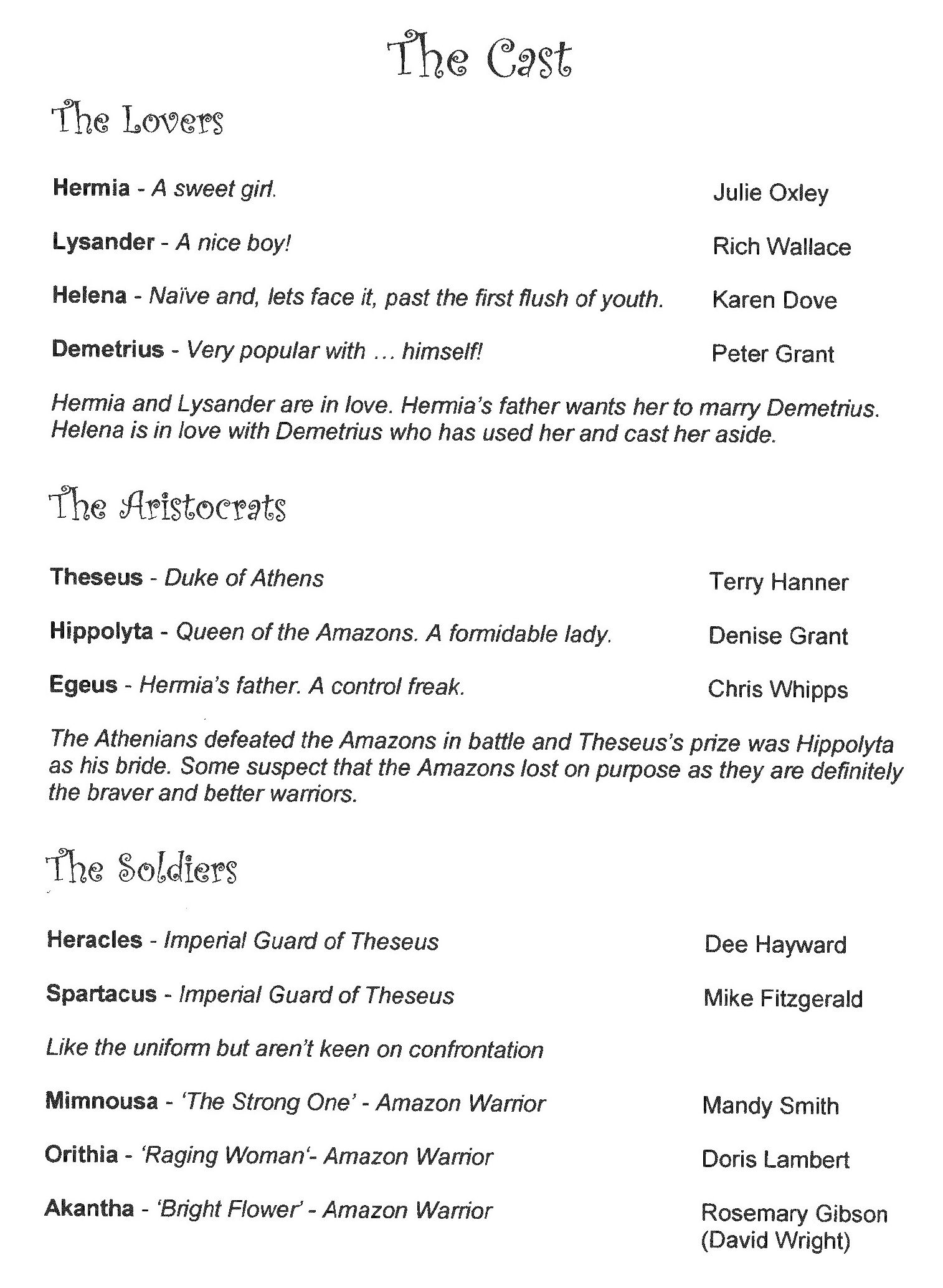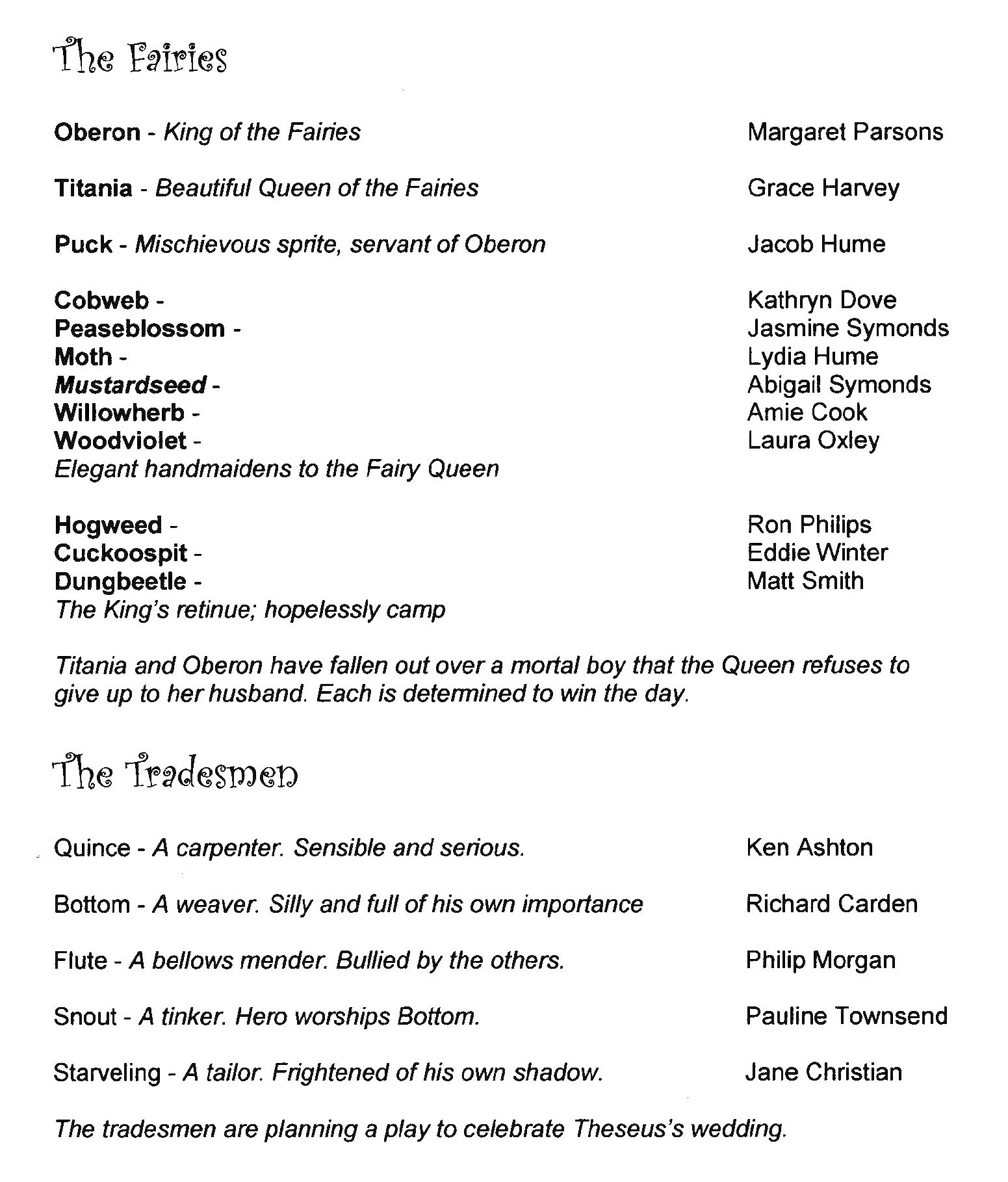 Review
By Robin Limmer
With their apologies to William Shakespeare, members of Denton Variety Club enthralled audiences with their rollicking version of A Midsummer Night's Dream: The Pantomime… in mid-February.
Cold it may have been outside, but considerable heat was generated by this raunchy romp on the stage of the Village Hall, particularly down in the forest, where quite a lot stirred amid a sparkling script written by director Gill Hipwell.
Any first-night nerves were quickly dispensed with as the 30-strong cast brought enthusiasm and panache to this complex tale of requited and unrequited love, trickery and treats. Where the juice of a rare flower, squeezed on the eye, causes love at first sight, even when the sight is Bottom (Richard Carden) wearing a donkey's head and winning the heart of the beautiful Queen of the Fairies, Titania (Grace Harvey).
"Strangers in the Night" is not a song one would immediately associate with A Midsummer Night's Dream, but Bottom's, shall we say, unique version could not have been more apt!
Other main characters and their descriptions included: Theseus, Duke of Athens (Terry Hanner); Hippolyta, Queen of the Amazons, "a formidable lady" (Denise Grant); Hermia, "a sweet girl" (Julie Oxley); Lysander, "a nice boy!" (Rich Wallace); Egeus, Hermia's father, "a control freak" (Chris Whipps); Helena, "naive and, let's face it, past the first flush of youth!" (Karen Dove); Demetrius, "very popular with… himself!" (Peter Grant); Oberon, King of the Fairies (Margaret Parsons); Puck, mischievous sprite, Oberon's servant (Jacob Hume), and Quince, a carpenter, "sensible and serious" (Ken Ashton).
Gill Hipwell can be proud of this, the Denton Variety Club's 26th annual production.
Rising Stars
This year's Rising Stars production was "No Room at the Inn" performed on the 14th December.