Denton Variety Club – 2000
This year's adult production was "The Millennium Bug" performed on the 24th, 25th and 26th February.

The Programme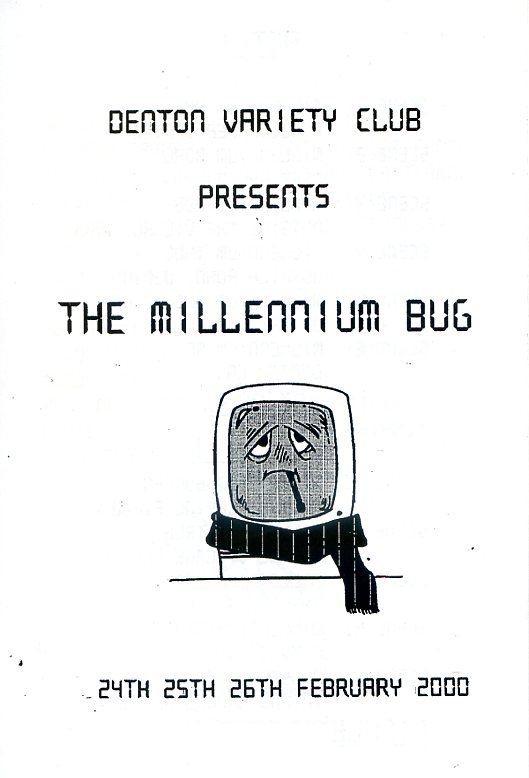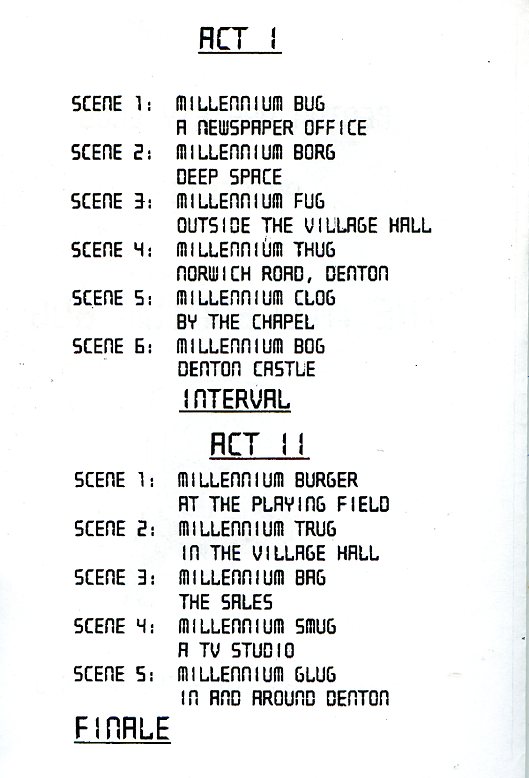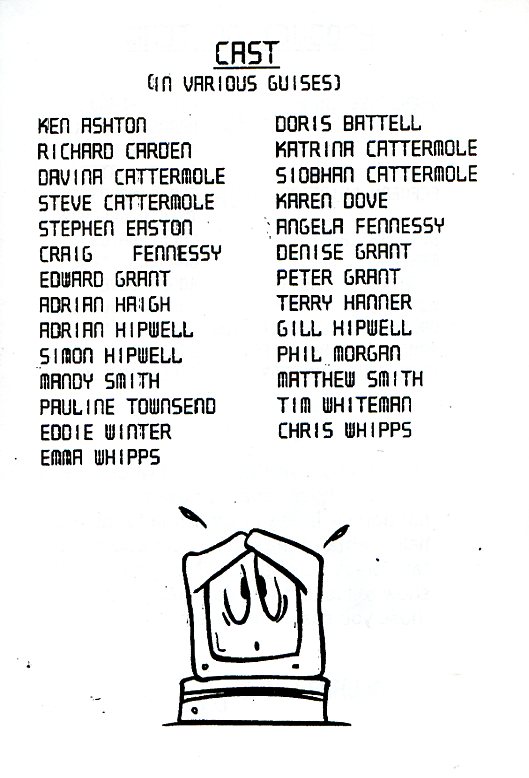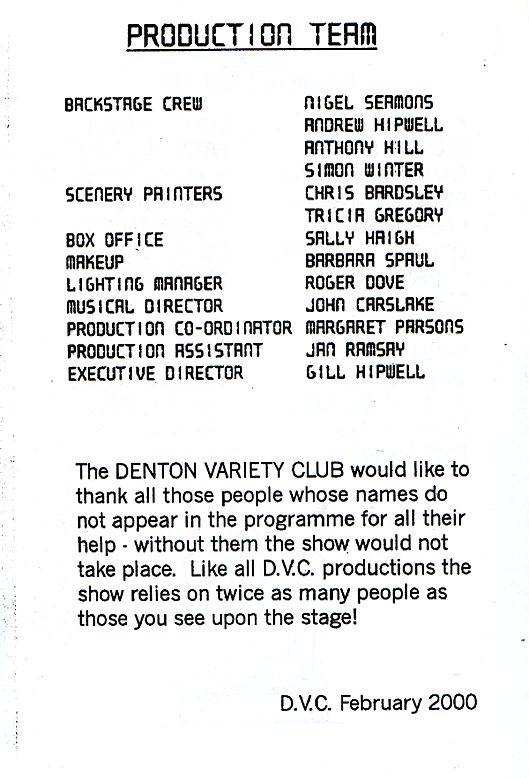 The Review
From the Parish Magazine, April 2000
"Brilliant. It was really good."
"Thoroughly enjoyable. A high level of innovation and wit that we've come to recognise over the years ..."
"There were memorable moments - some worthy of the professional stage ... ''
Just some of the comments heard at the end of a memorable evening's entertainment given by members of the DVC. There was laughter and hilarity throughout as a poor befuddled window cleaner found himself transported through scenes from outer space; to a Denton Garden Club committee meeting, to a queue of bargain hunters outside Harrolds (or should it have been Harrods?), to a spoof TV show - "Smug Cook Bad Cook" - and even a scene from the middle ages depicting the antics of Slackbladder.
It should be appreciated how much work was involved due to the many different scenes, which required costumes, make-up and props to be prepared beforehand and be ready for each scene change - a performance in itself !
One has to say, the talent in Denton knows no bounds and when coupled with the enthusiasm of the performers, the scriptwriter the back stage crew, musical director and production team - it was very definitely "all right on the night" ! Congratulations must be offered to everybody involved with this production for their hard work and effort to make it such a huge success.
LC
Rising Stars
This year's Rising Stars production was "Barny & Grandma's Christmas Present".
The Programme