Denton Variety Club – 1997
This year's adult production was "We're Off To See The Wizard" performed on the 20th, 21st and 22nd February.

The Programme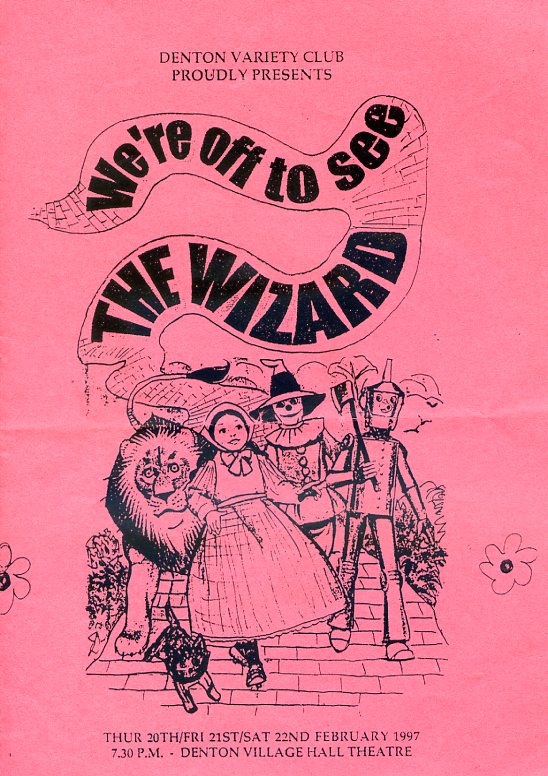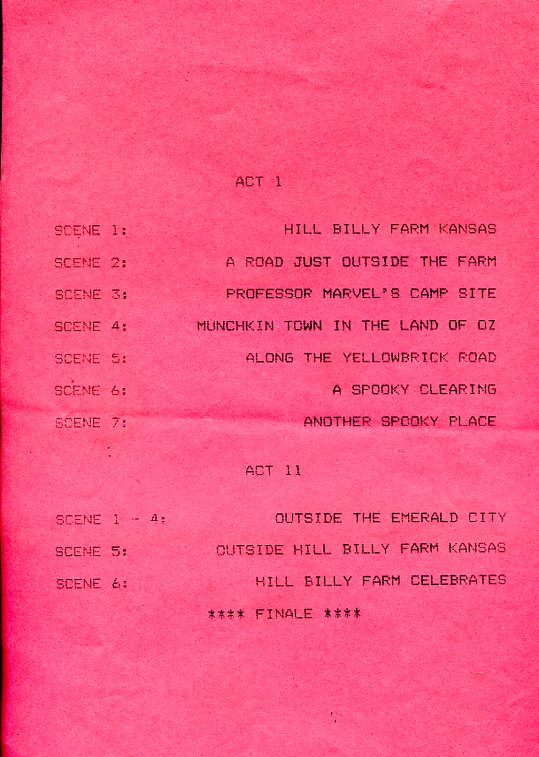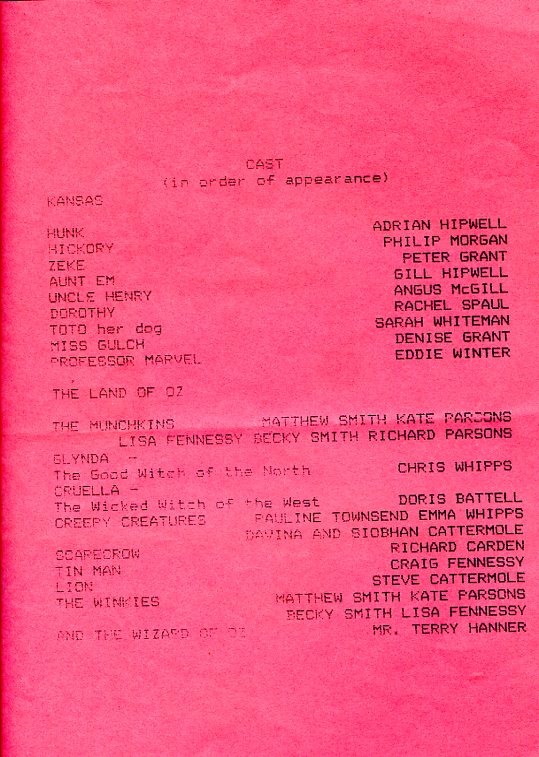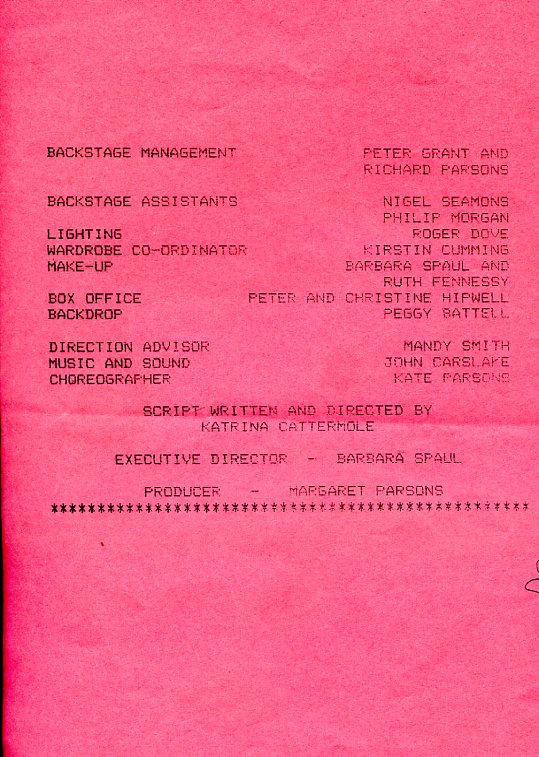 Comments
From the Parish Magazine - April 1997
Many thanks to all who helped at the February DVC production "We're Off To See The Wizard". Any help, however great or call, was much appreciated.
The three-night show was very much enjoyed by everyone I had words with. I'm not like the Scarecrow after all, with no brain! (Sorry, Richard.) So watch out, people - I may write another script. I wonder if we could use that Tinman outfit again, Kirsten? Must go have a think about this ..
Katrina

Thanks to all the cast of Denton Variety Club for their recent excellent production. We all enjoyed three evenings of real village fun.
Special congratulations to Rachel Spaul and 'Toto' (Sarah Whiteman).
Rising Stars
This year's Rising Stars production was "Snow White and the 7 1/2 Dwarfs" performed on October 31st and November 1st.
The Programme