Denton Variety Club – 1998
This year's adult production was a review "The Train Now Standing ..." performed on the 19th, 20th and 21st February.

The Programme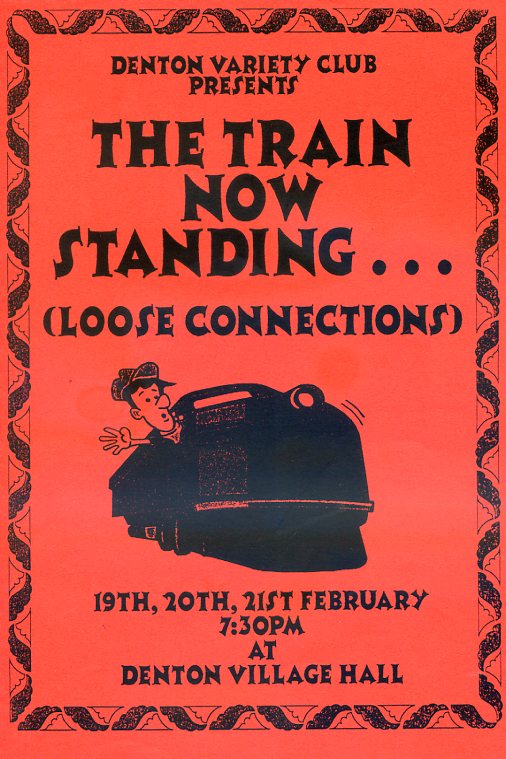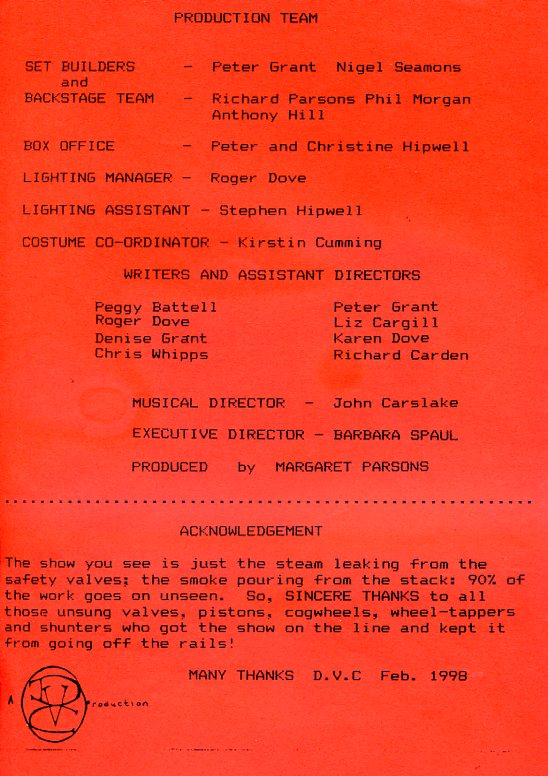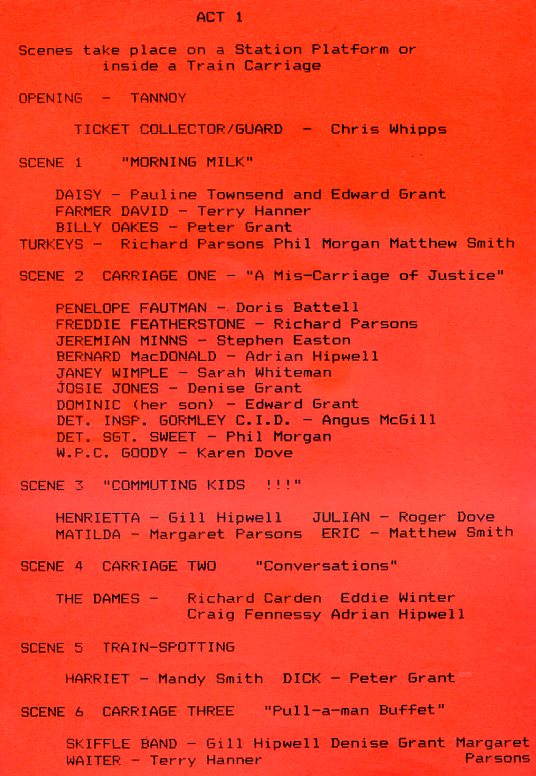 Rising Stars
This year's Rising Stars production was "New Floor Cabaret".
This was the year when a new floor was installed in the Village Hall!