Denton Gardening Club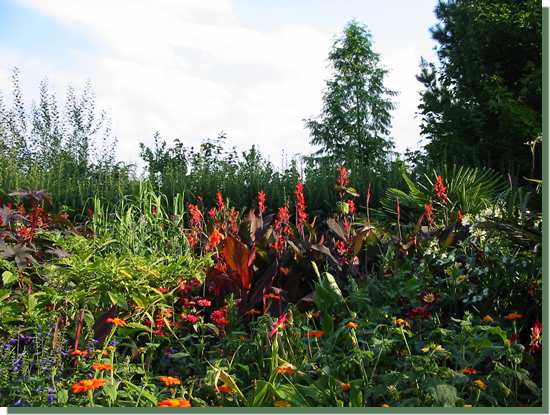 Introduction
Denton Gardening Club normally meets on the 3rd Tuesday most months (though there are occasional exceptions). Between October and April meetings with guest speakers are held in the village hall and in the summer meetings include evening outings locally, perhaps a visit to a garden or nursery, as well as meetings in our own members' gardens.
We also hold an Annual Show, summer outings, plant sales and other events. New members are most welcome so do come along and join us. Details of the current programme appear below.
Chairman: Allan Henderson: 01986 788730, Email
Meetings
Between October and April meetings with guest speakers are held in the village hall. Previous meetings have been on subjects such as Garden Design, Perennials, Orchids and Container Gardening. Whatever you are interested in there will be something for you!
The summer schedule includes evening outings locally, perhaps a visit to a garden or nursery, as well as meetings in our own members' gardens.
Summer Programme 2020
So far the Coronavirus Emergency has prevented any meetings forming the Summer Programme taking place.
It is hoped that this will not continue for the whole summer. However, the annual Open Show, due to be held on 22nd August has been cancelled.
Tuesday 19th May at 3.30 pm - CANCELLED

Bishop's House Garden, Norwich

Tuesday 16th June at 7.00 pm - CANCELLED


NGS Garden, Woodton

Tuesday 21st July at 7.00 pm - CANCELLED

Wash Cottage

Saturday 22 August - ANNUAL AUTUMN OPEN SHOW - CANCELLED

It was going to be slightly earlier than usual this year.
Further details can be found on the Show Page.

Tuesday 15 September at time to be confirmed - Raveningham Private Visit - CANCELLED
We assume members are happy to make their own way to our summer meetings and will arrange to car share with others. If you have any questions or need a lift please telephone:

Allan Henderson 01986 788730
Andrea Fitzgerald 01986 788766
Adele Godsmark 01986 788352
Winter Programme 2019/20
This is what we did!
Tuesday, 15th October


George Gillespie, will talk about 'George's Gorgeous Gardens'.
George has recently opened a Plant Shop at Earsham Hall, specialising in unusual plants and shrubs. He is also a landscape gardener and holistic garden designer. The subject for his talk is 'Understanding the Sentience of Plant Life'. He believes that plants have the capacity to feel.
He will be bringing along some plants for sale.

Tuesday, 19th November


Norfolk Wildlife Trust
Caroline Spinks works as a volunteer with the Trust. She has been involved with various projects. The title of her talk is 'Wildlife in Common'. This is a project tasked with re-engaging people with their local common, and also includes the recording of various species.
This meeting also includes a brief AGM and is the one when annual memberships are due.

Tuesday, 17th December
Christmas Social
We plan to continue with an informal format similar to last year.
Tuesday, 21st January


Our Speaker is Martyn Davey who is the Landbased Curriculum Manager at Easton College.
Currently, Martyn writes a weekly column for the EDP and is a regular contributor to BBC Radio Norfolk's 'Garden Party'.
He gives talks on many different subjects but tonight he will deliver a new talk on 'Edible Flowers and Herbs'.

Tuesday, 18th February


Jody Lidgard – Bespoke Outdoor Spaces
You may have read about Jody in the local Press. He is a local landscape consultant, who scooped a gold medal at the Chelsea Flower Show, for a special garden marking the centenary of education charity Montessori.
His talk is entitled 'Lifting the Veil on the Greatest Flower Show in the World'.

Tuesday, 17th March CANCELLED


Dr. Ian Bedford
We do not usually invite a speaker back quite so soon, but after his very enjoyable talk last year on Garden Bugs, we were inundated with requests to have him back. Ian manages the entomology team at the John Innes Centre.
His new talk is entitled 'Companion Planting for a Balanced Garden'.

Tuesday, 21st April CANCELLED


Jenni Baker
Jenni is based locally in Harleston. She will talk about Flower Arranging and Judging and will give a short flower arranging Demonstration (Three arrangements).
The arrangements will be raffled afterwards.
Seed Buying
Every year the Club organises a bulk-buying scheme for seed purchases and obtains a substantial discount on most prices.
Catalogues are provided for members who pass their individual orders, by the deadline - normally the end of November, to the scheme organiser, John Chapman.
The seeds etc. are then delivered to John and distributed to members early in the New Year.
The company involved, Fothergills of Suffolk, add a delivery charge to each individual order so for small quantities it may be worth members combining their orders.
For further details contact John Chapman: 01986 788955 - Email.
Just click on any of the small pictures below if you would like a larger image!
The Annual Show
An Annual Open Show is held either in July or, more commonly, at the beginning of September, or even at the end of August!
The 2020 Show was due to be held on Saturday 22nd August but has yet to be confirmed.
Full details of the Show Schedule etc. together with the entry form will appear on the Show Page.
Records of the winners at this and previous Shows appear on the Show History Page.
For further information contact:
Alan Henderson, 788730.
The following photos are from recent shows – click to enlarge.