Denton Variety Club – 1988
This year's adult production was "The Sleeping Beauty".

The Programme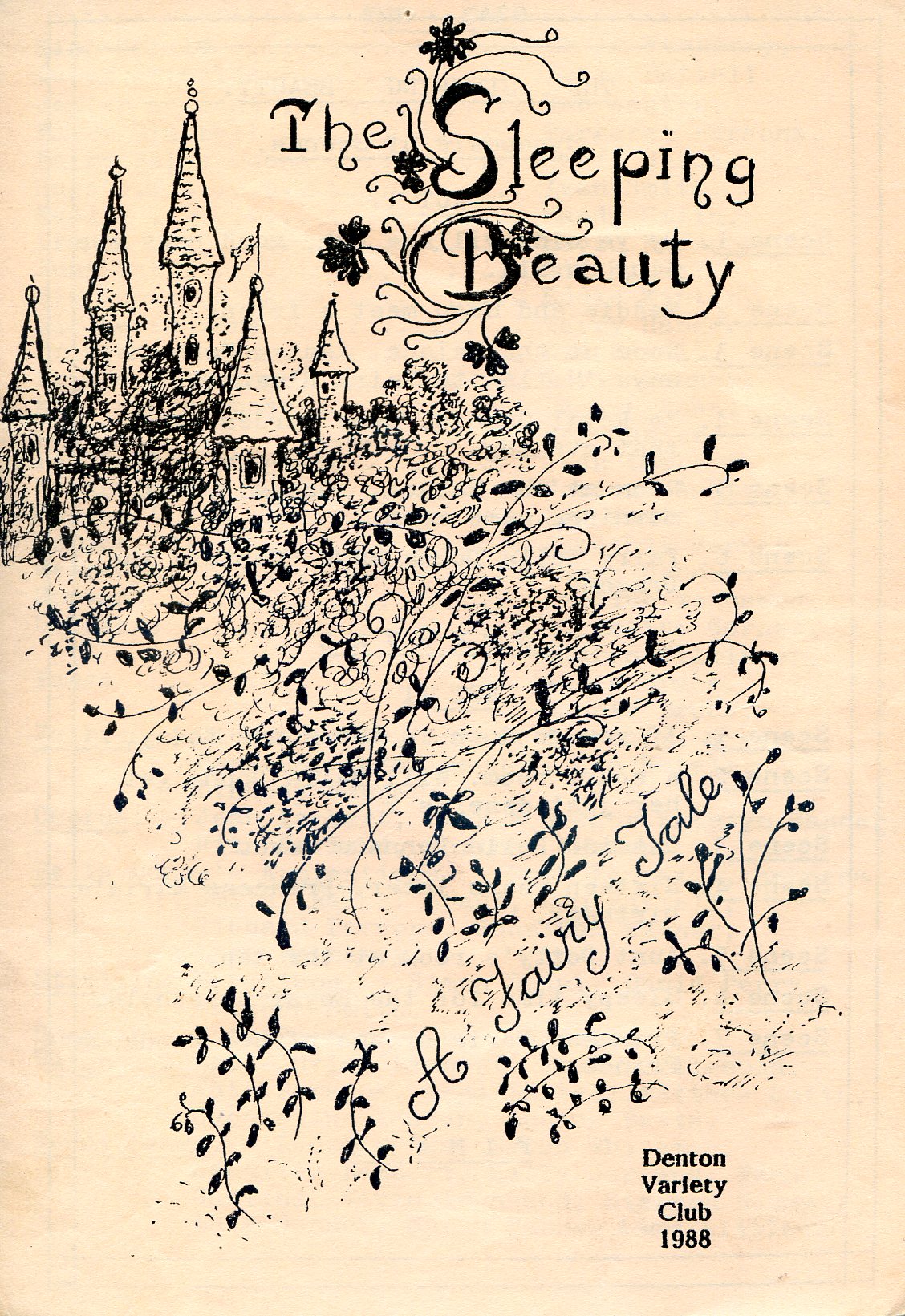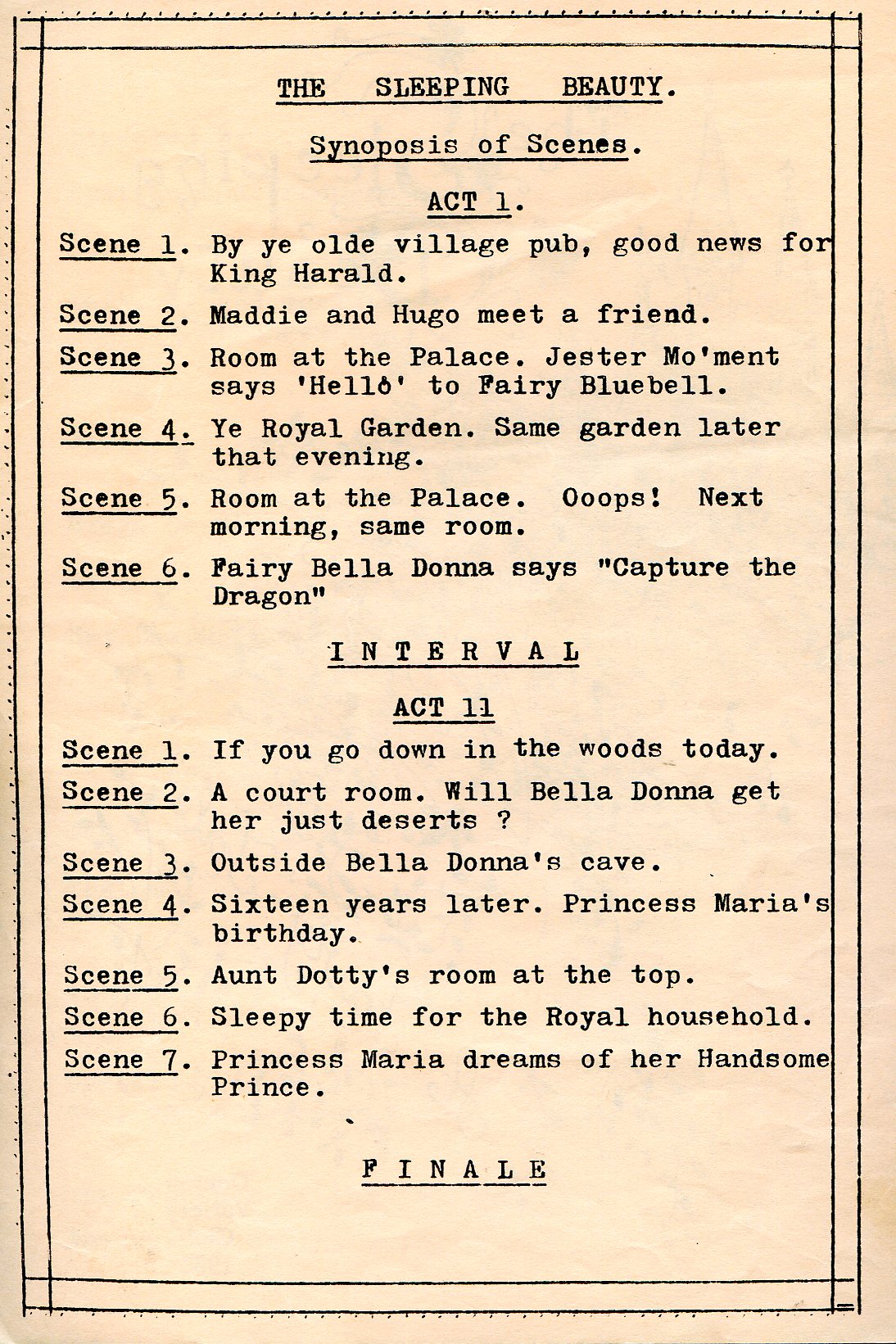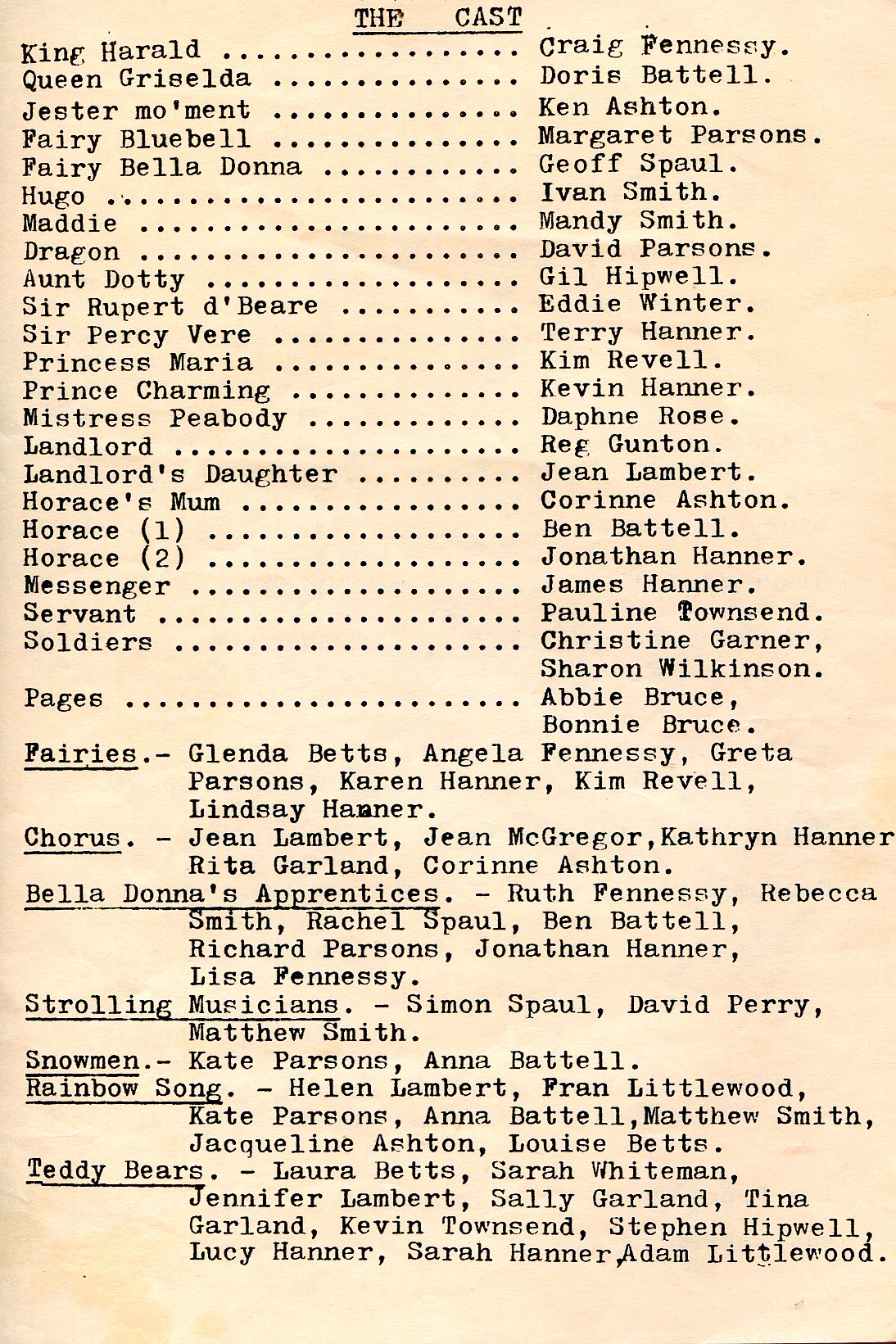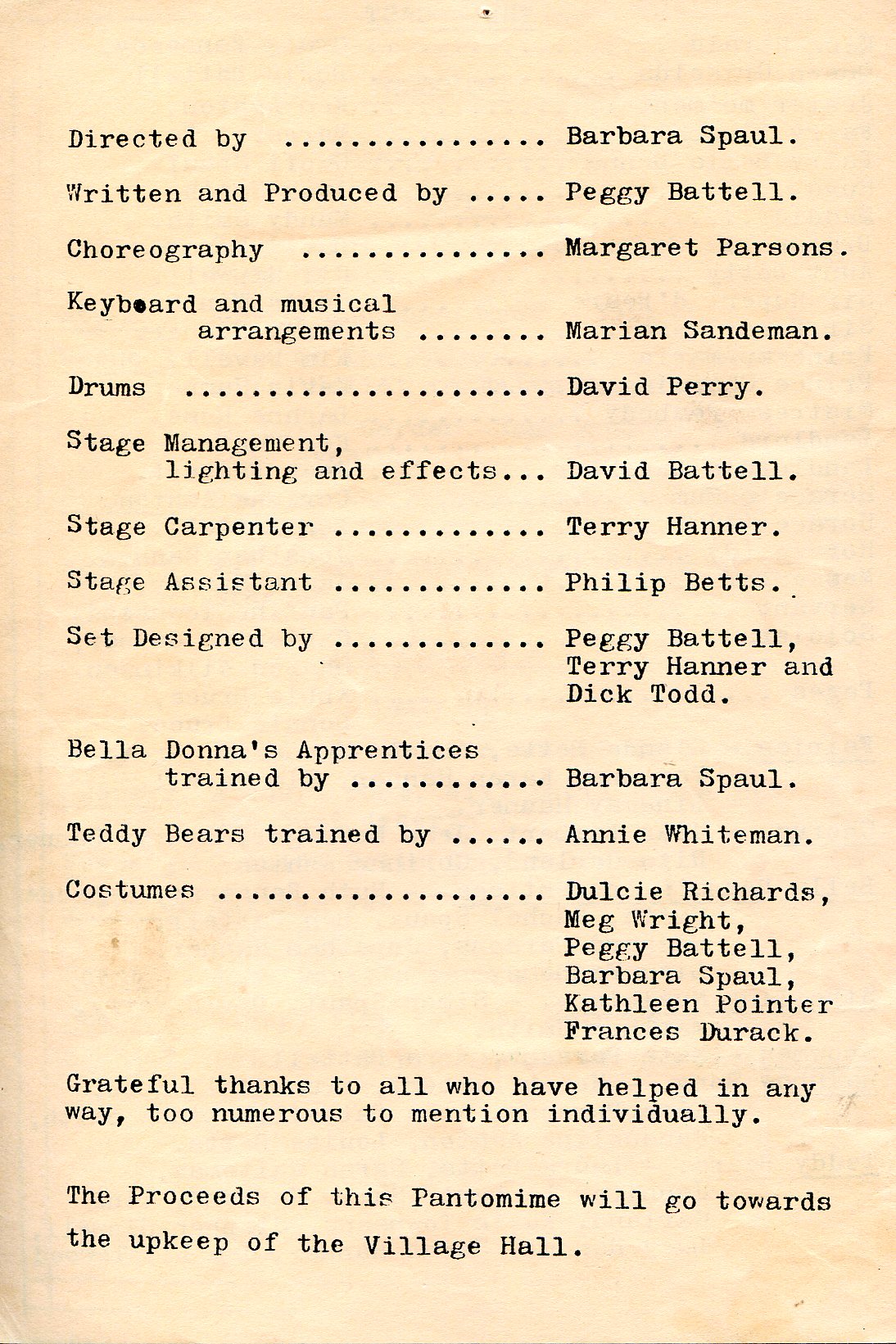 The Review
From the Parish Magazine - April 1988
Once again our Denton Pantomime proved very popular and gave us all a lot of pleasure.
I should like to thank all the cast numbering about sixty and the workers behind the scenes, who absolutely refused to come forward to take a bow but who were greatly apppreciated.
Thanks also to the dressmakers, typists and those who loaned props, too numerous by far to mention individually.
In fact, thanks to all who helped in any way. I want to thank the splendid audiences who came to support us, we had a great time and you helped us raise over £300 for the Village Hall.
-----------
Denton must be very special in being able to field a cast of such talent from such a small population. What struck me as being particularly nice was to see whole families taking part - mum, dad and children. Everyone deserves a special mention but the accolade must go to Peggy for dreaming it all up.
"Thank you" Denton Variety Club for giving so much pleasure with the recent panto.
Hilda Thomas
Rising Stars
This year's Rising Stars production was "Seaside Special AND Tom & the Sea Serpent.".
The Programme