Denton Art Group
Denton Art Group is an informal gathering of local artists who have come together to share their interest in painting and drawing.
They normally hold regular group sessions, in terms, at the Village Hall on Wednesday afternoons, from 1.30 to 4.30.
They also organise visiting tutors on an occasional basis. Thus Nigel Colebrook, who is a well known local artist and teacher, has come to sessions to give members demonstrations and help with their own work and Denton's own Chris Bardsley attends regularly. Session fees, normally £3.00 per person, are higher on these occasions.
For further information about the Group contact:
The Group held a very successful Exhibition at the Village Hall in November 2018. The group have organised exhibition tents at recent Dentils and, in March 2016, they ran a very succesful 'taster' watercolour art session for adult beginners.
Christmas 2021
As part of the seasonal decoration of the Village Hall members of the Group have constructed a Chrismas Collage with appropriate notes written by Peter Smith.
A link to the Notes is provided below the picture.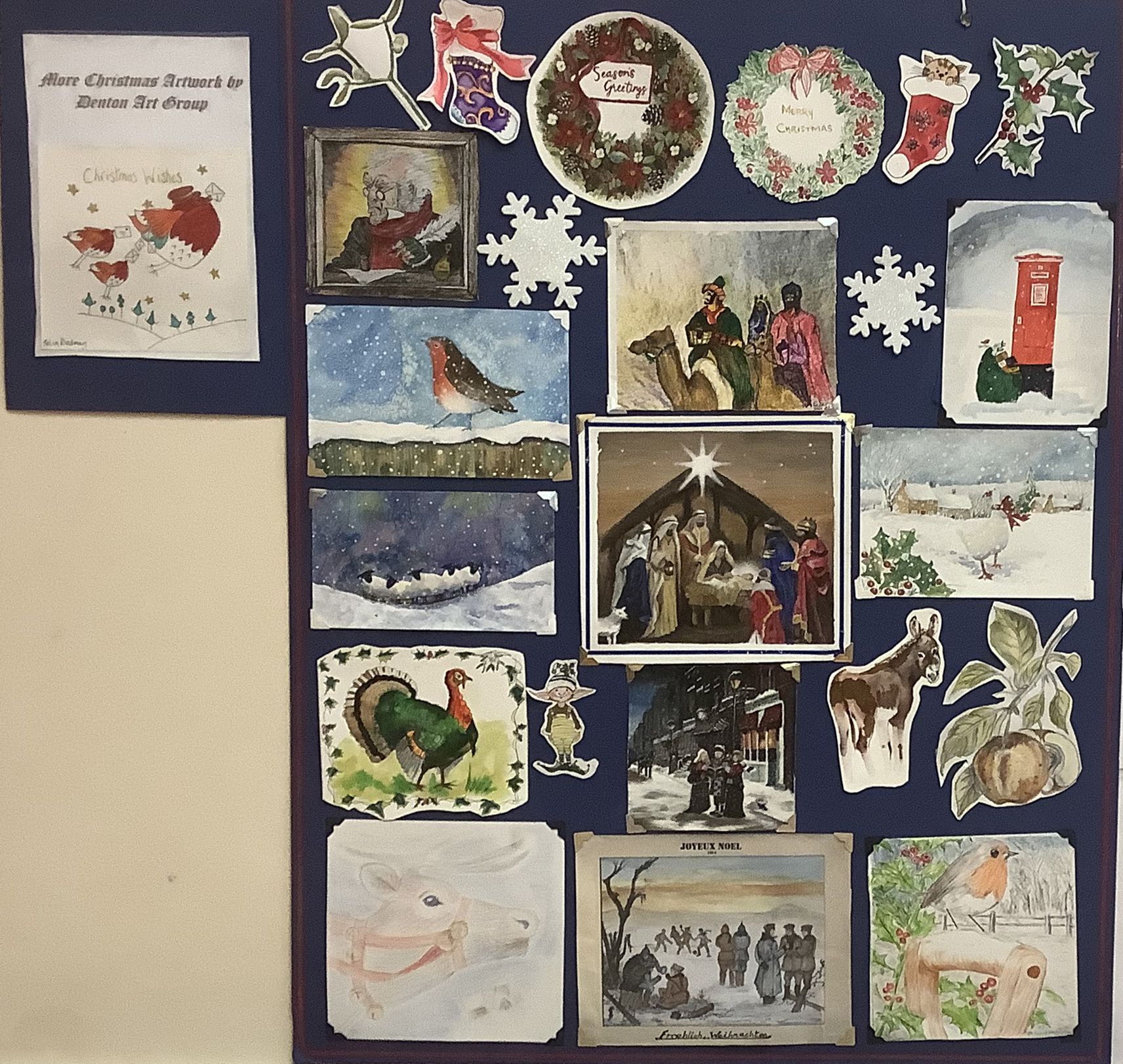 The Notes can be seen Here

DENTON ART CLUB LOCKDOWN COMPETITION 2020/21
Unfortunately the Coronavirus restrictions have made life very difficult and the Club's normal meetings had to be suspended.
They have now restarted. In the meantime, a competition was organised.

This is the Report from the Chief Judge.

It not being possible, because of the Covid pandemic, to hold the Club's usual show a suggestion was made to have a competition on the theme of "Lockdown" with entries submitted on-line. Very many thanks to Deb for organising this and encouraging club members to take part.


The works of art submitted contained many interesting ideas executed in different media to a very high standard. We had:
Nostalgic images from times long before anyone had heard of Covid - a steam train drawing into a station, an art deco house in a snowy landscape under a bright moon and starlit sky.
Long delayed projects finally undertaken – a picture of a deep hole dug in a garden and alongside the completed pond with its surrounding paving.
Illustrations of things much missed – Southwold, unmistakeable with the lighthouse and coloured beach huts and only a couple of children playing on the beach; (reminded me of the town in the late 1950s and 60s, how nice it was before the mass of trippers that crowd it out now arrived!).
A flower painting, a protea, a splash of colour as a fond memory of a visit to Kirstenbosch behind Table Mountain in the Cape (a fond memory also for Deb and I). Also missing travel abroad, a beautifully illustrated cartoon of sheep disappointed with cancelled flights to the ski slopes.
Thoughts of life in Lockdown – a flock of many birds, perhaps nature taking back a space left empty of humans during the first lockdown. A dark house in a brooding garden under a threatening red sky reminding us all of the dangers to be faced.
A colourful garden under a bright sunlit sky, illustrating the fine, clear weather early on when we may have felt hopeful of an early resolution.

Finally, this was a competition so the winners are: -
The Second Prize – a box of chocolates presented by Maureen Coe – goes to "The Not Guilty Tree" by Kay Wiltshire which, with a clever use of technology (something with which we have all become much more familiar), suggests multiple positive ideas and thoughts to consider during the long hours of Lockdown.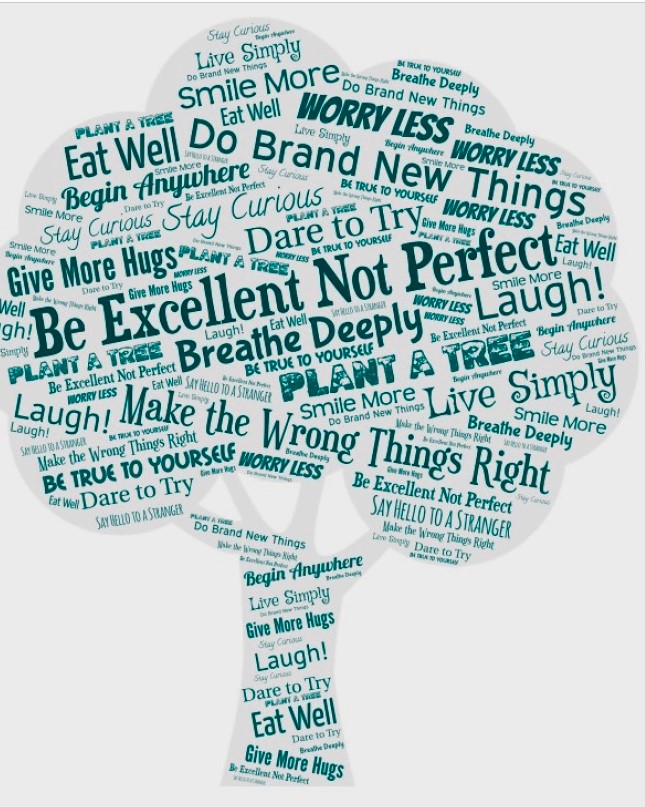 The First Prize – a bottle of Prosecco - goes to "The Wild Horses Rainbow" by Sandra Kilburn. The picture captures a moment of stillness at a water hole before the alert herd canters away representing our lost freedoms, which will return, and the colours reflect the rainbows which appeared in many windows supporting the NHS.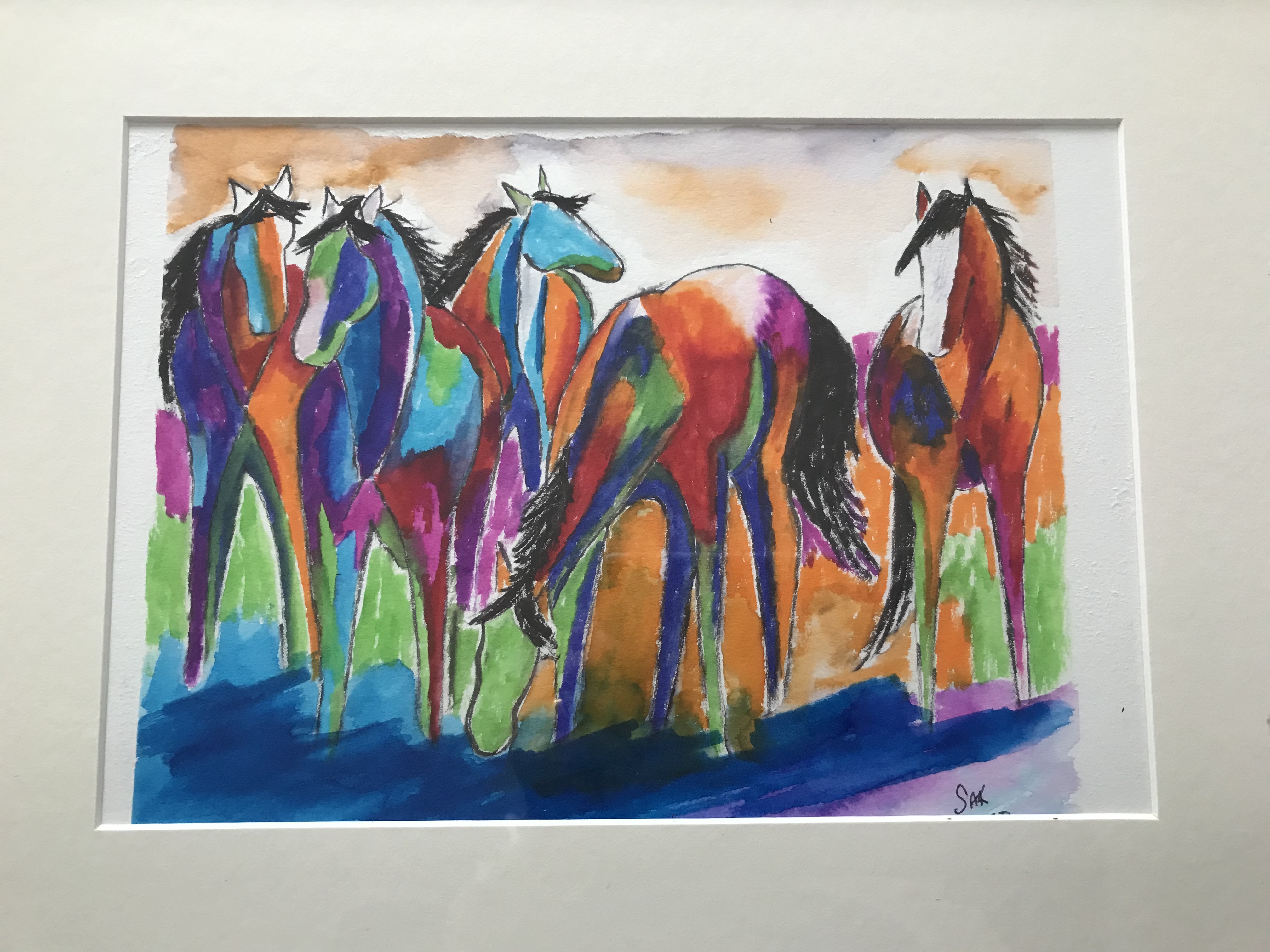 It has been a pleasure to judge these fine works of art, this part of Norfolk is clearly inhabited by a group of very talented people. Thank you all for contributing and making this project a success.
David Buckton.