Denton Variety Club – 1986
This year's adult production was "Ali Baba" (and the Forty Thieves).

The Programme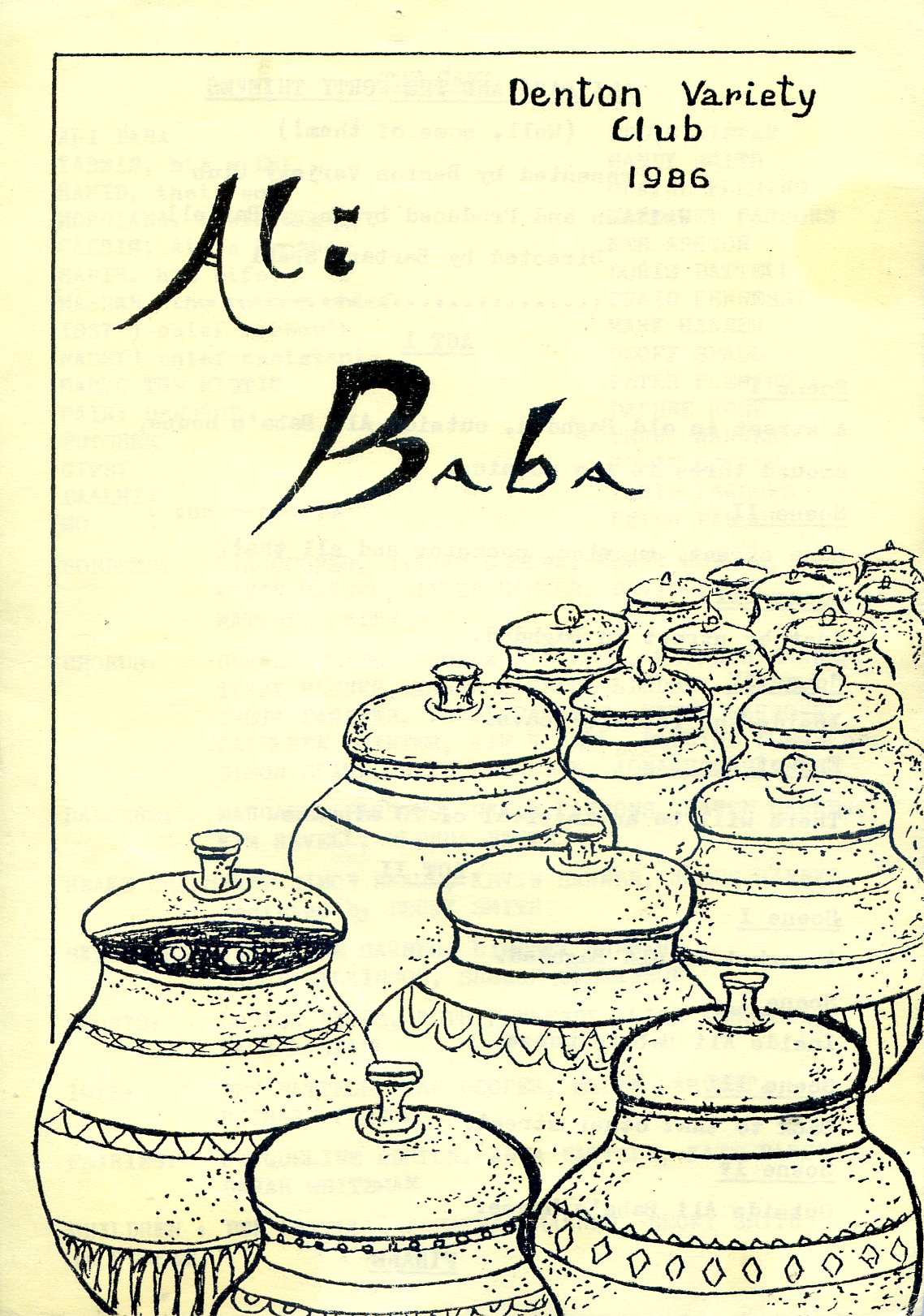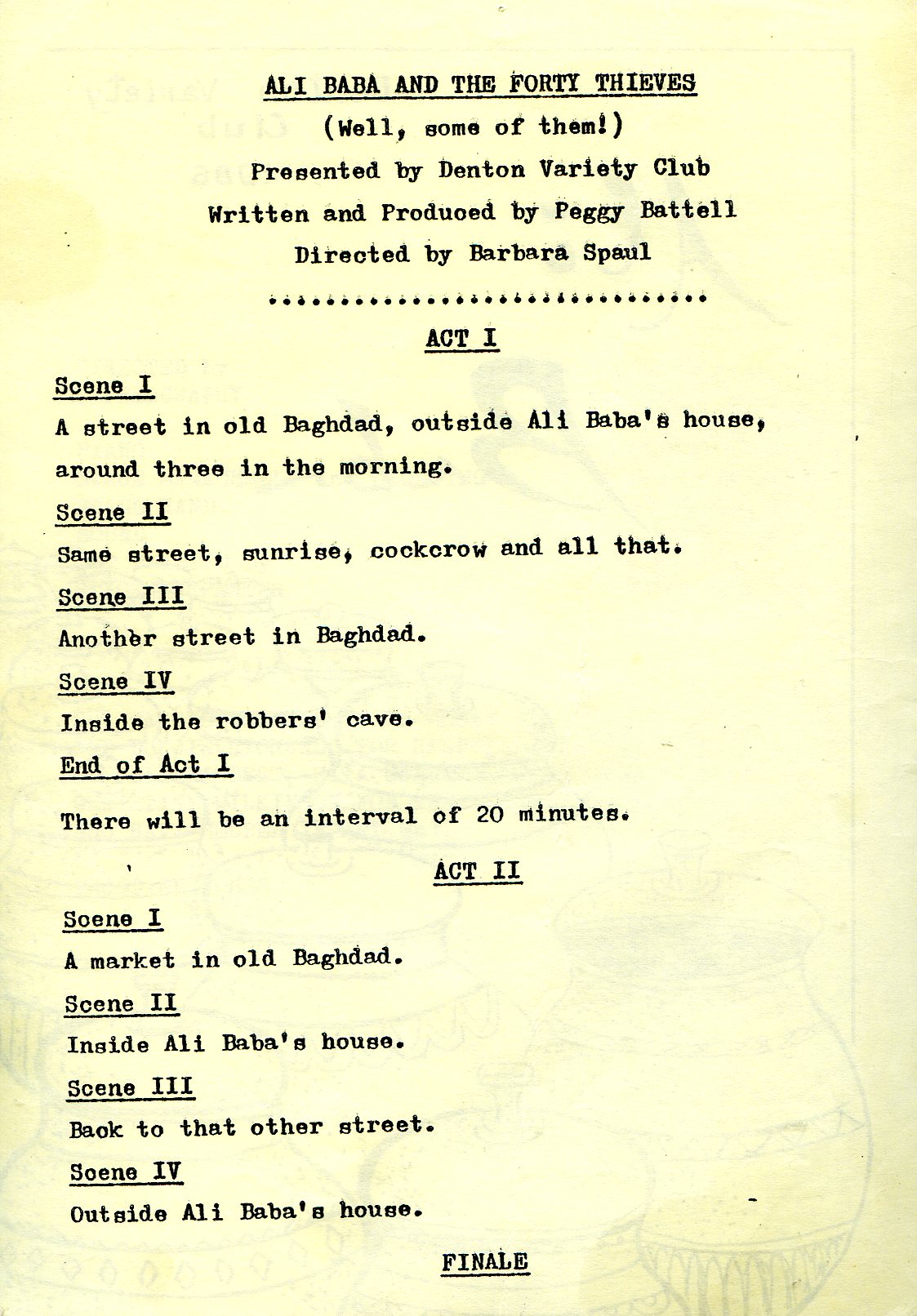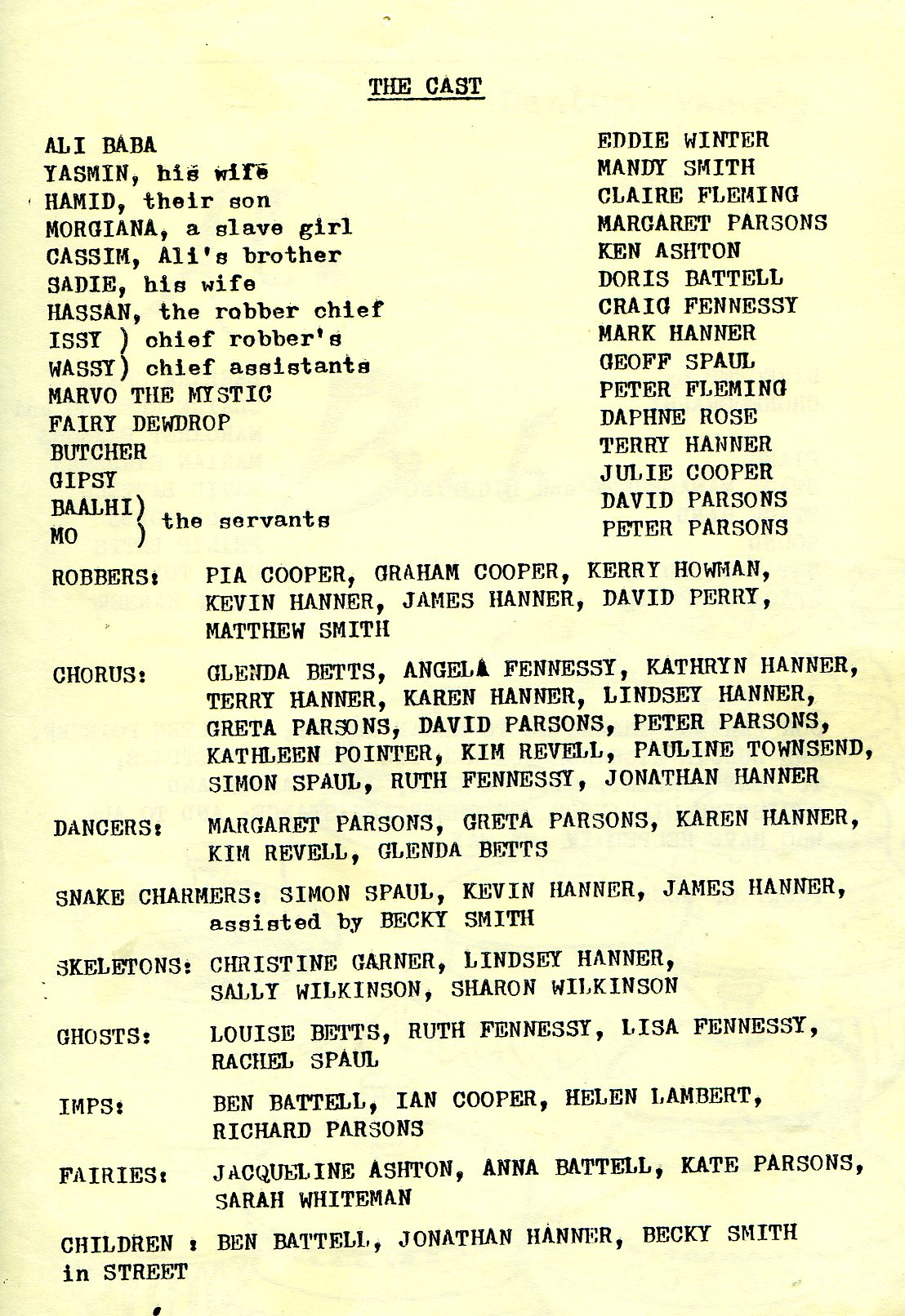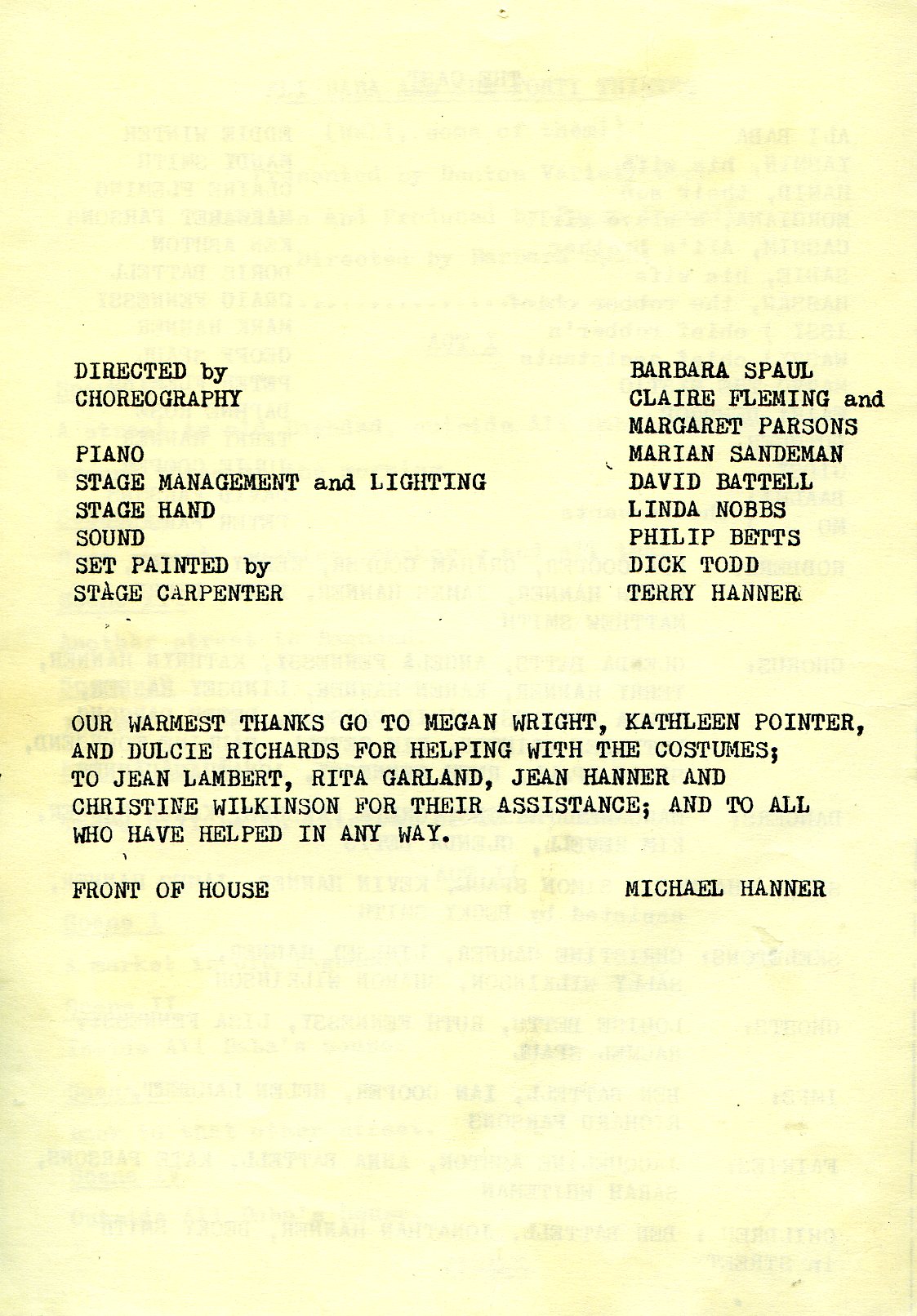 The Review
From the Parish Magazine - April 1986
I have always enjoyed seeing the whole business of acting no matter where. So it was a particular pleasure for me to write the script of our own production of Ali Baba, our first venture into pantomime; inspired by memories of shows I had seen in the past.
I admire the cast of fifty, every one of them, for their commendable performance under the guidance of Barbara Spaul and choreographers Margaret Parsons and Claire Fleming.
Achieving so much in a relatively short time and capturing the true spirit of pantomime.
We owe so much to the workers behind the scenes. For the lighting effects the sound recording, the carpentry, set painting and scene shifting. Also to those concerned with makeup and looking after the children, typing the script and printing.
Once again thanks to Marian Sandeman or superb pianist, and to the ladies who sew: we couldn't do without you.
Last, but not least, 1 would like to thank the capacity audiences who turned out in bitter weather to support us.
A profit of £285 was made for the village hall, plus £115 for stage improvements.
Peggy Battell
Producer