Denton Variety Club – 2003
This year's adult production was "Rumplestiltskin" performed on the 20th, 21st and 22nd February.

The Programme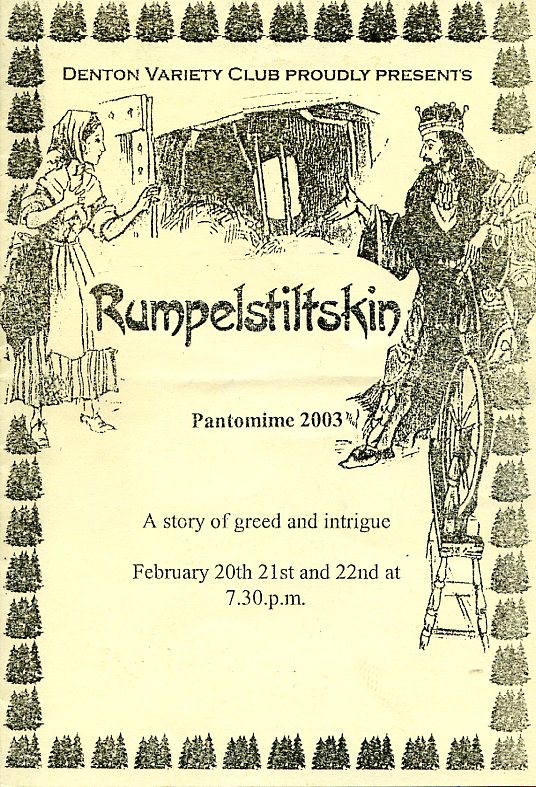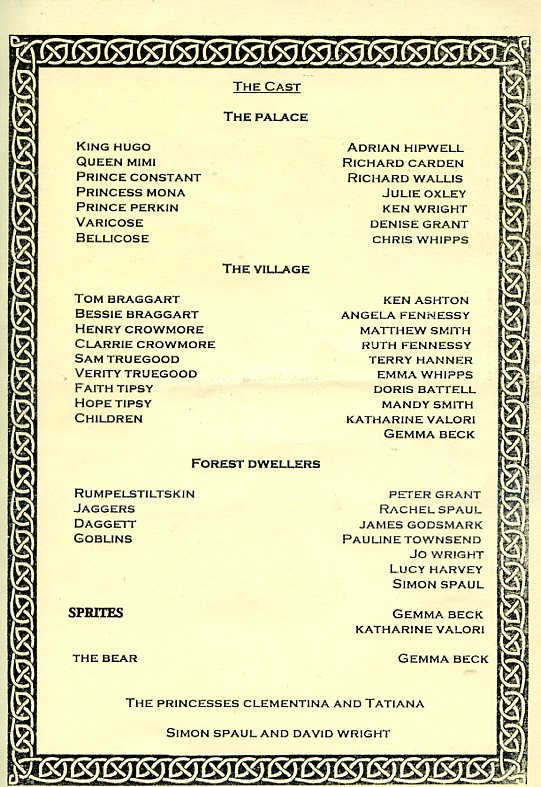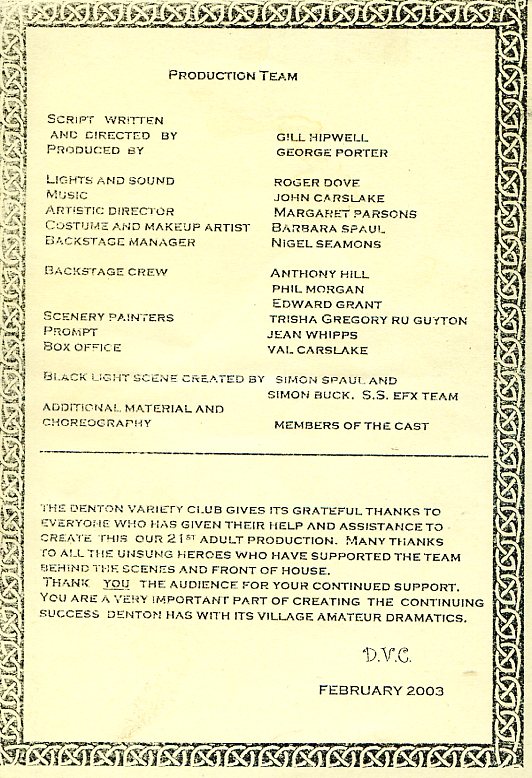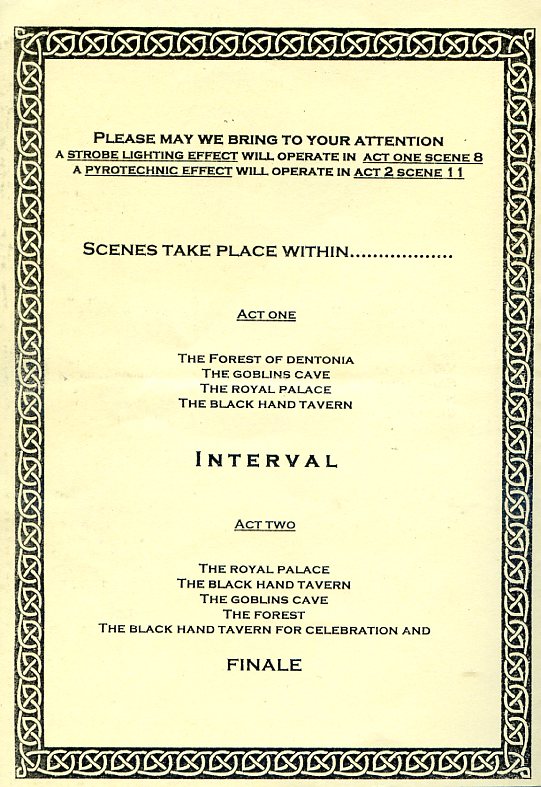 The Review
From the Parish Magazine, April 2003
Congratulations to Denton Variety Club for another very successful production. The Village Hall was filled to capacity on the night I attended and the audience obviously enjoyed every moment.
Writer Gill Hipwell had a novel approach to the story and the backstage staff must be congratulated on handling the scene changes well on such a small stage. I particularly enjoyed the UV sequence which dealt with the problem of spinning the gold.
There were many splendid performances but I must make special mention of: Rumpelstiltskin and his side-kick Jaggers from amongst the "baddies'', Queen Mimi, Varicose and Bellicose from the Palace and the Tipsy sisters from the villagers. I would have liked to have heard more of Matt Smith's excellent singing voice.
Rising Stars
This year's Rising Stars production was "Travel through a Spectrum"