Denton Variety Club – 1999
This year's adult production was "Robin Hood & His Merry Mob".

The Programme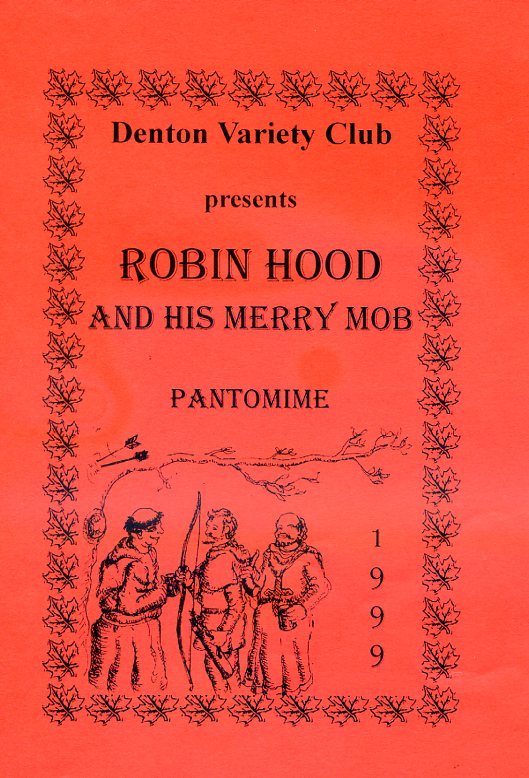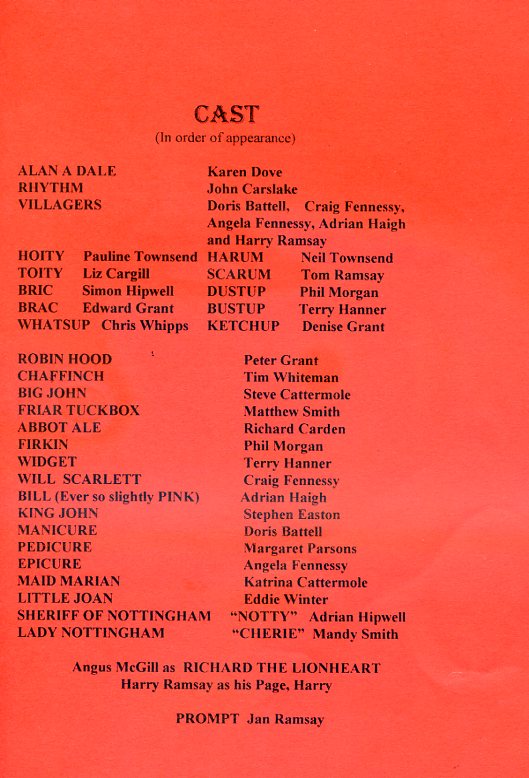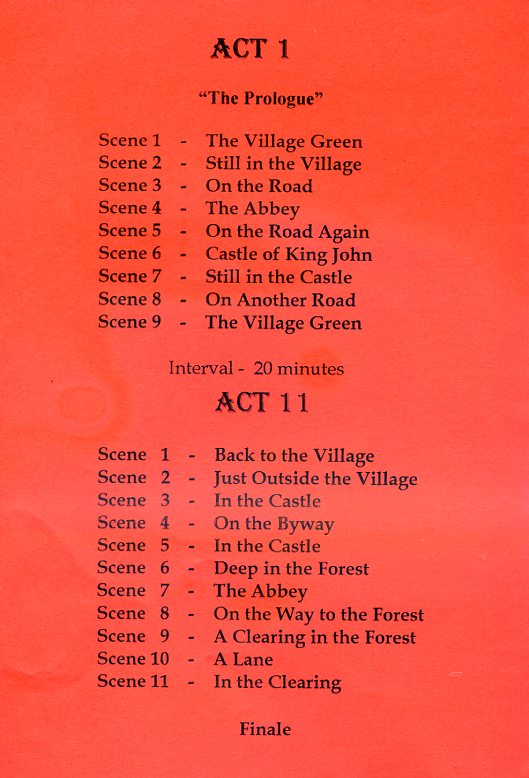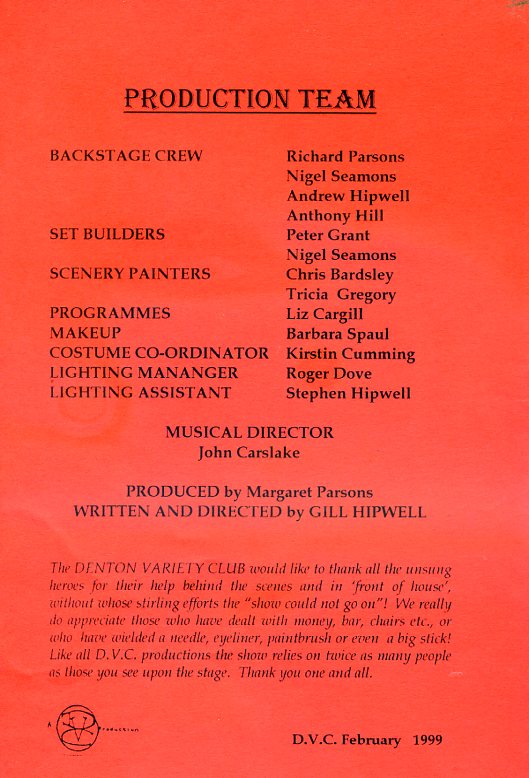 Two "Reviews"
From the Parish Magazine - March 1999
How do, they do it!
Every year we all say this is the best ever, and this year it certainly was.
A very witty script ably interpreted by all the cast. Everyone on stage deserves a special mention (which is not possible), but super-star Stephen, with "My Ding-a-Ling" literally had everyone rolling in the aisles.
Thank you to everyone, both on stage and off, for putting on such an excellent show. You all deserve prime time on the box.
From the Parish Magazine - April 1999
We travelled 173 miles to see DVC's "Robin Hood & His Merry Mob". Was it worth it? Of course it was. From the lovely Alan a Dale's opening song to the finale the show was magic.
We particularly liked Chaffinch, Bric and Brac. They were really funny and we could hear everything they said and sang. Robin Hood was very good too. We thought Harry was very sweet and Big Joan was beautiful with her glittery eye shadow. King John was extremely scary, but made us laugh a lot. All the costumes and scenery were wonderful and we wish we lived in a village like Denton.
Thank you for the chocolate money and for a great show. See you next year! Charlie & Jack - King John's wicked granddaughter and grandson.
Rising Stars
This year's Rising Stars production was "Jack and the Beanstalk".
The Programme