Denton Variety Club – 1992
This year's adult production was a review "1992 And All That" performed on the 26th, 27th, 28th and 29th February.
It was a Leap Year!
The Programme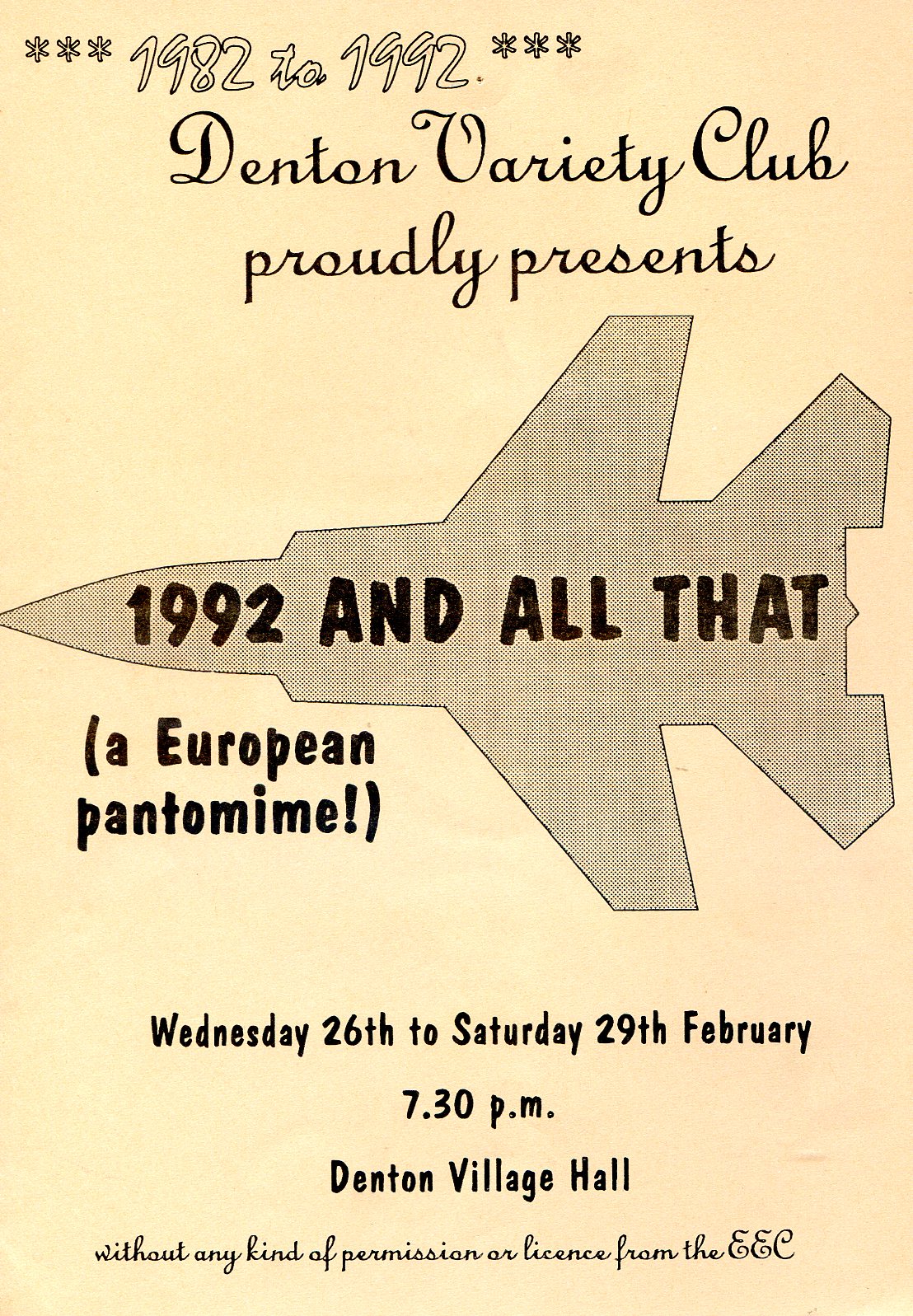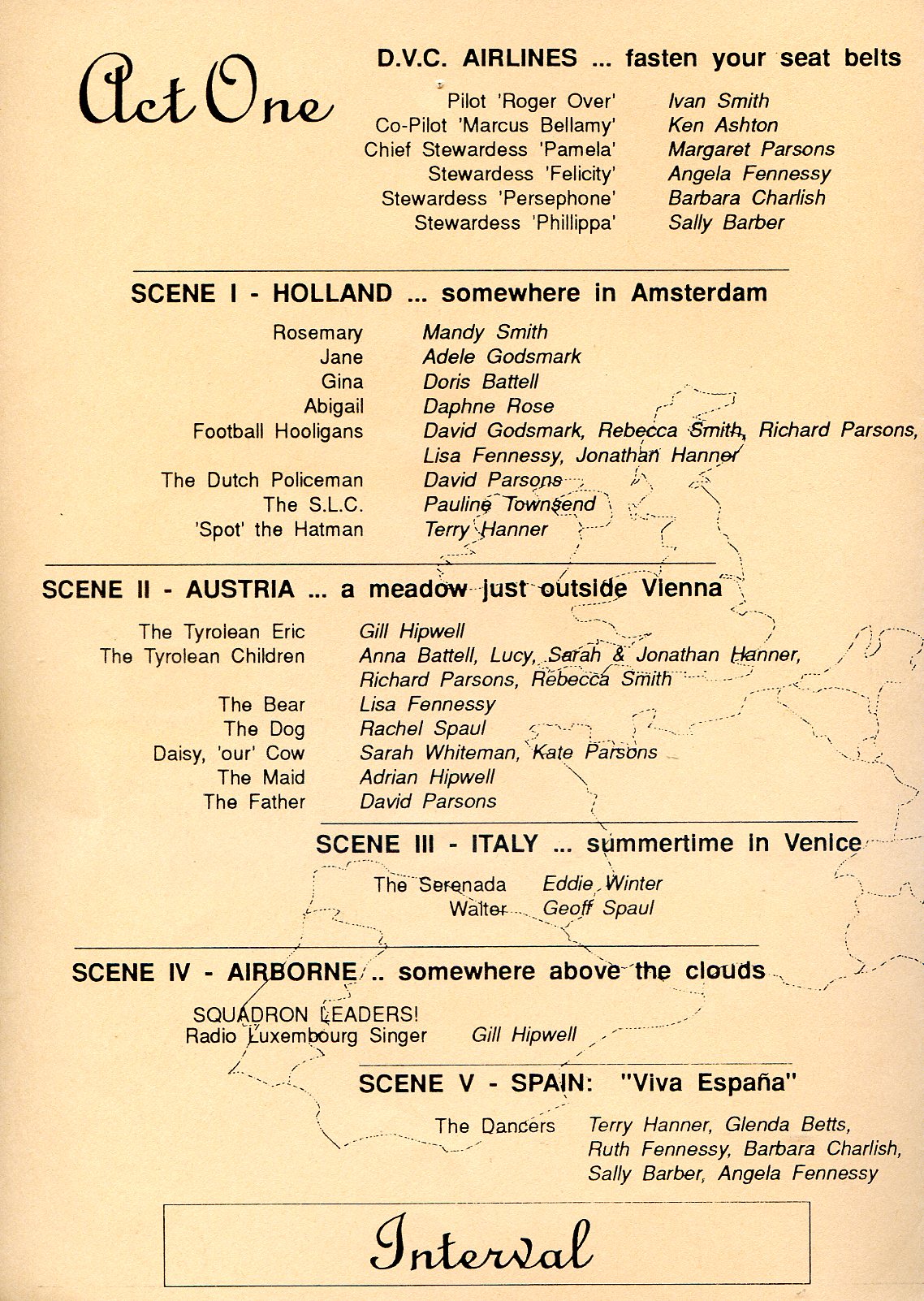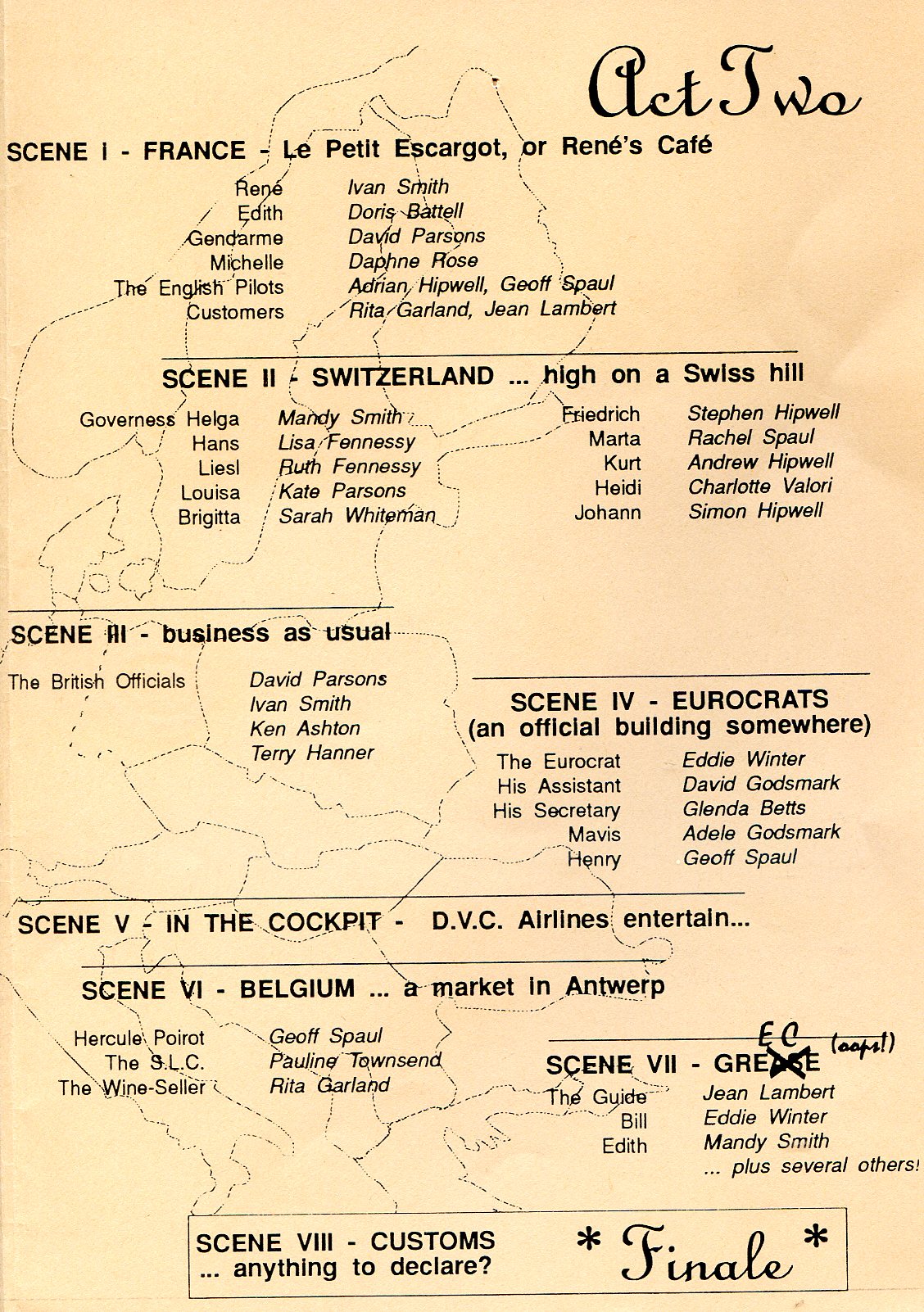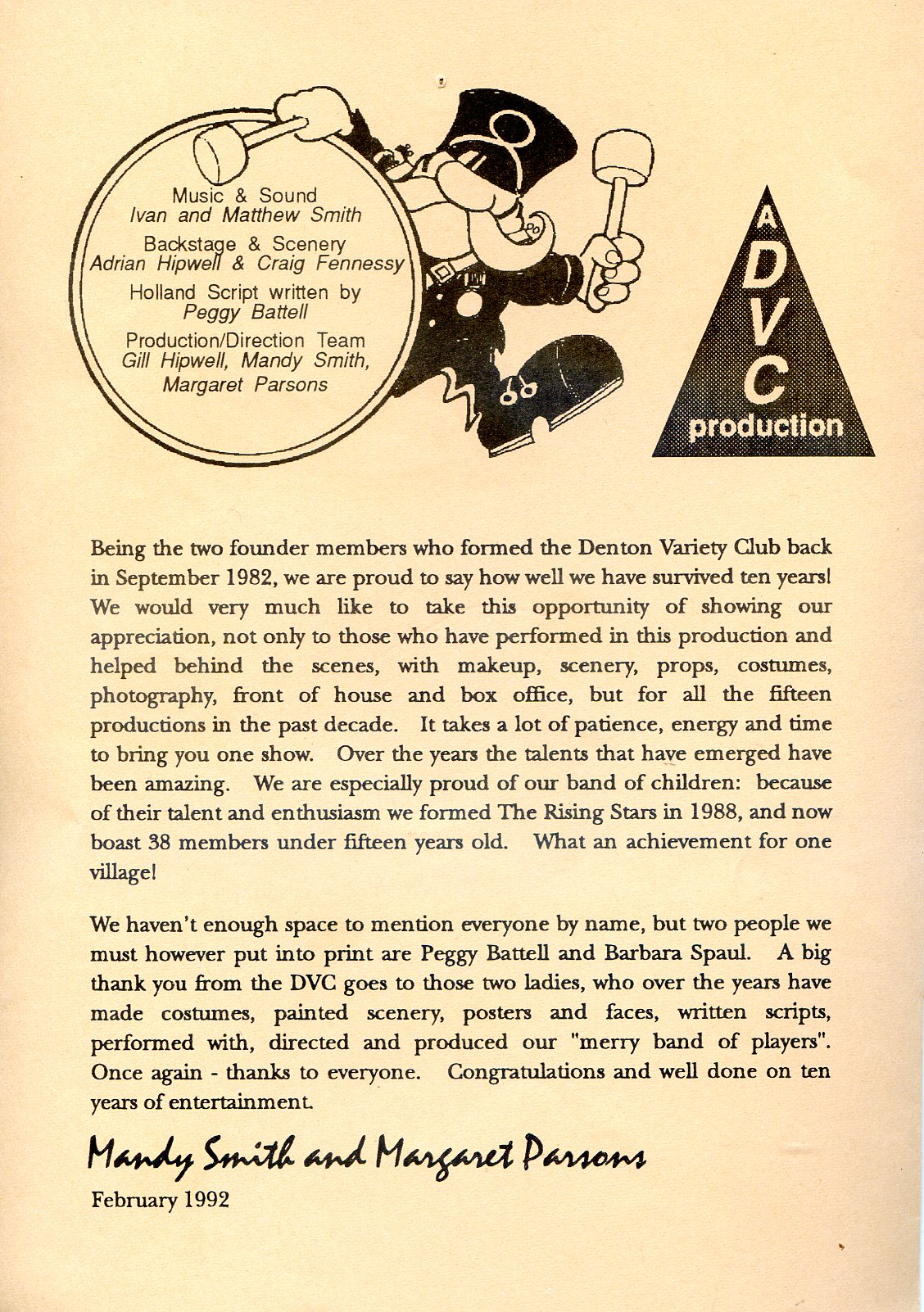 The Review
From the Parish Magazine - April 1992
Denton Variety Club's original European Pantomime "1992 and All That" played to full houses for four nights.
With Pilot "Roger Over" (Ivan Smith), co-pilot "Marcus Bellamy" (Ken Ashton) and chief stewardess Pamela (Margaret Parsons) we all knew we were in for a good evening.
The first stop was Holland with W.I.'s on a day trip hopelessly lost but suitably organised by W.I. President, Mandy Smith. A Tyrolean scene followed with yodelling Eric (Gi1l Hipwell) and delightful dancing by Anna Battell, Lucy, Sarah and Jonathan Hanner, Richard Parsons and Rebecca Smith.
Gill Hipwell's singing of Danielle in "Somewhere above the Clouds" was a joy to listen to. The Spanish scene was depicted with very polished Spanish dancing by
Glenda Betts, Ruth and Angela Fennessy, Barbara Charlish, Sally Barber and Terry Hanner.
In the second half we visited France and Switzerland (with lovely singing by children of "Do ray Me"), which was followed by "How daft can you be, Eurocrats" with Mavis (Adele Godsmark) being the unfortunate victim. Then on to Belgium and Greece, finishing with H.M. Customs and "Anything to Declare?" lt was a cleverly thought out entertainment and well produced.
This is the tenth entertainment staged by Denton Variety Club which goes from strength to strength. It is good to see many of the founder members still treading the boards, but especially encouraging to see new faces each year as others become involved. It is especially good to see whole families involved; this must say something for family life in Denton. The children of the village now put on their own show in October and the roll call reveals that thirty eight take part.
Congratulations and well done on ten years of entertainment.
Rising Stars
This year's Rising Stars production was "Things That Go Bump In The Night".
The Programme