Old Photographs of Denton
A small selection of old photographs of the village in years gone by.
Chapel Corner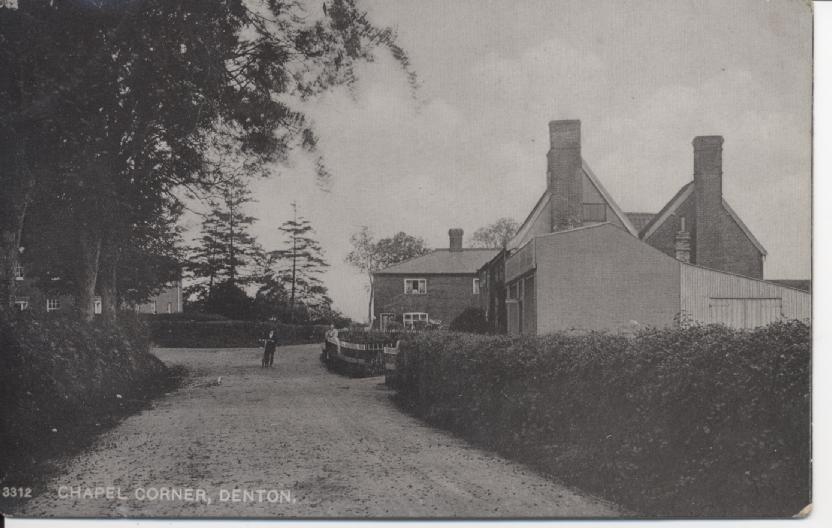 The single story building on the right was the village post office and shop. The shop closed in 1991 and has been replaced by a residential building.
Church Bridge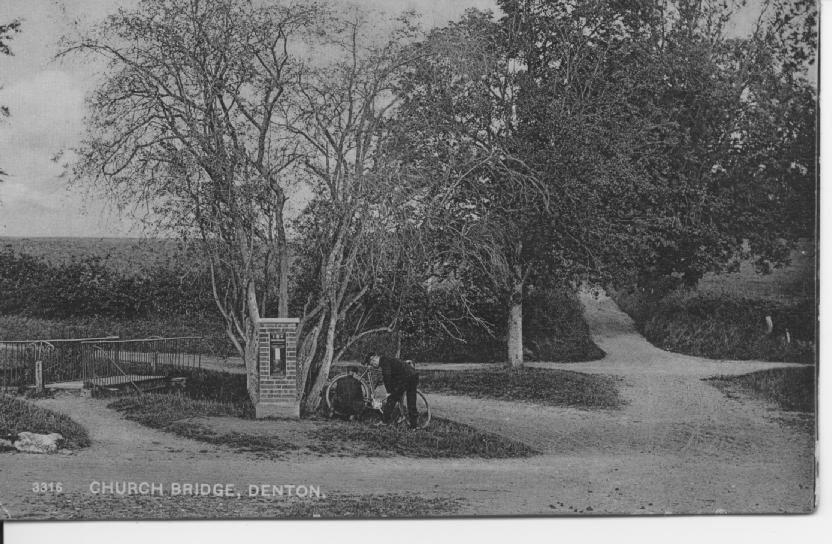 This area has changed considerably with the closure of the far road going off to the left towards the school. Marshalls Hill still lies ahead but the postbox was moved to the other side of the road, roughly where the camera was located, when the new bridge over the beck was constructed.
Denton Church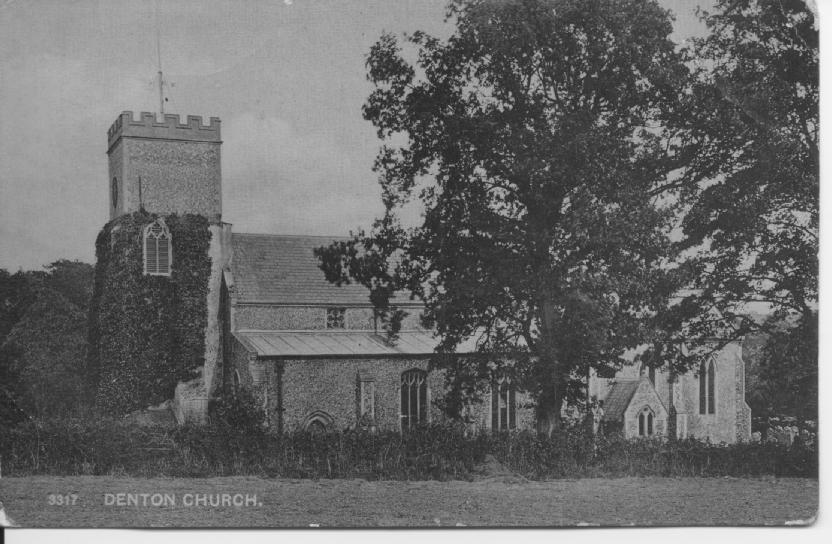 What a shame all the ivy has gone; it covered up the not-very-beautiful brickwork of the tower rather well.
Denton House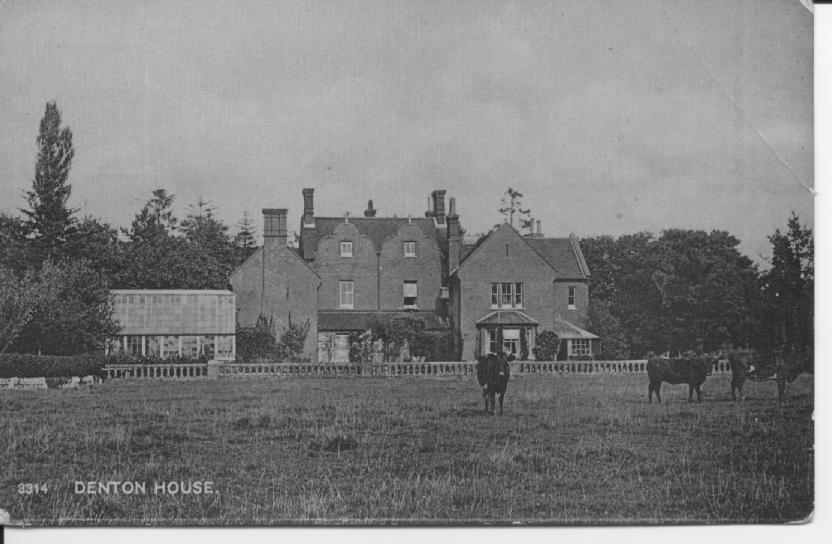 A view from the South; with the ha-ha doing a great job.
Denton Rectory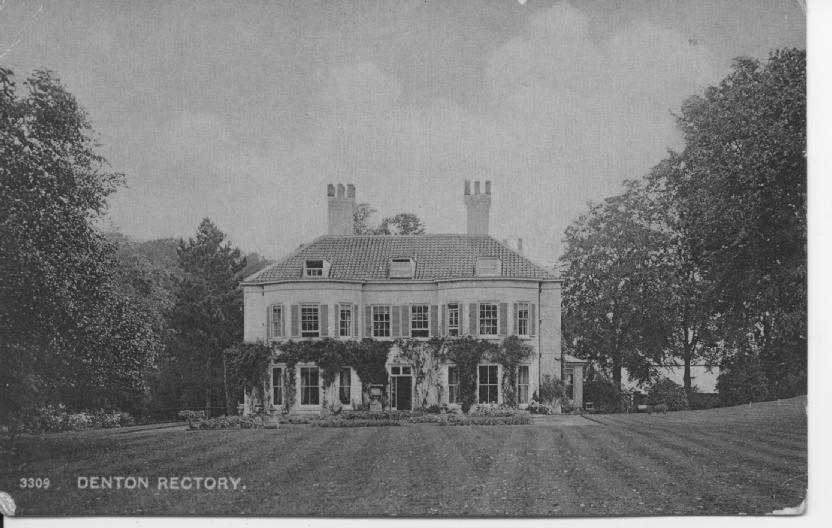 This view gives some indication of the extensive formal gardens that once enclosed the house.
Denton School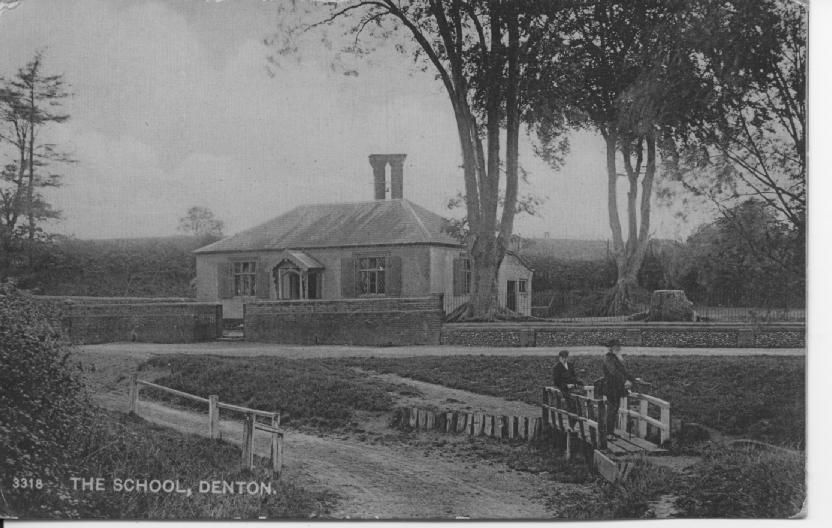 The school in its original, very basic, form as built in 1840. The road to the right was eventually closed with the ford and footbridge in the foreground replaced by the current road bridge.
Manor Farm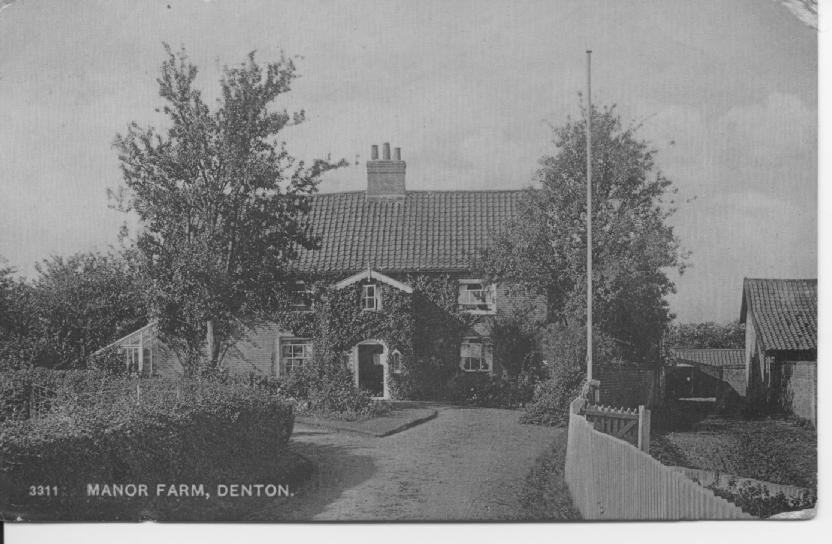 Still much the same today.
Rider Haggard's Farm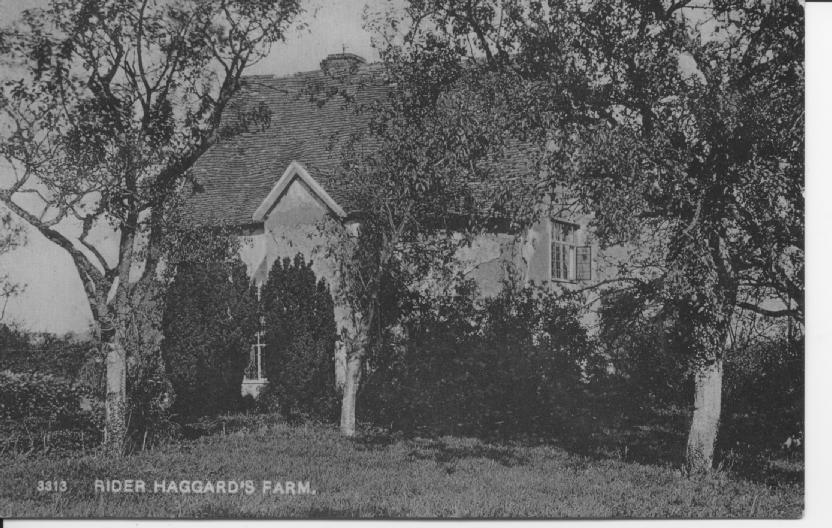 This building, now demolished, stood on Chapel Hill opposite the rear entrance to Chapel Farm. The farm was owned by the Haggard family and is mentioned in Henry Rider Haggard's book "A Farmer's Year" written in 1898.
The Chapel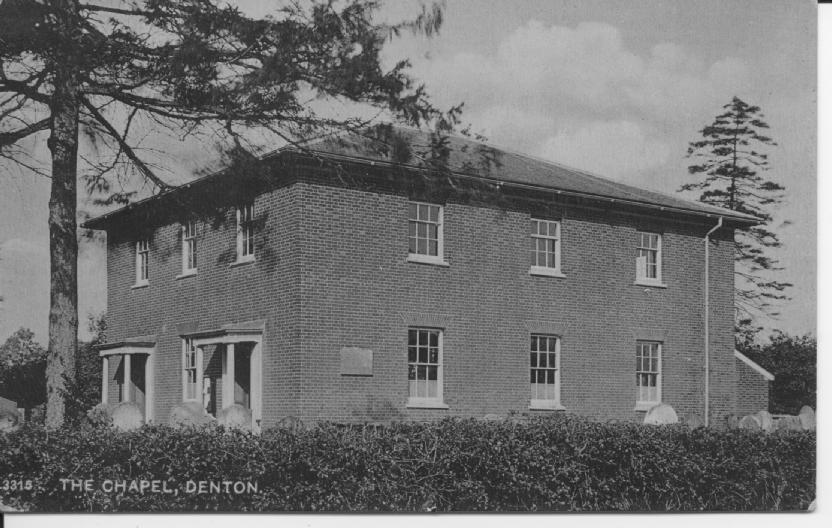 Some yew trees in the foreground is the only modern change to this view of the Chapel.
The Manse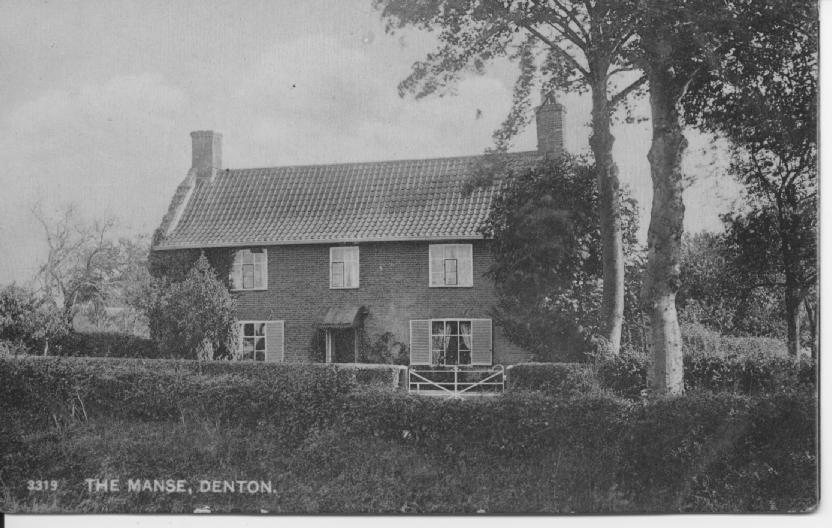 The Manse was the residence of the minister of the Chapel. It formerly stood on the east side of Trunch Hill south of the village shop, see above. In 1957 is was described as being "in a ruinous state" and was demolished to make way for the current row of modern houses.