Education
Nursery Facilities
Alburgh with Denton Pre-School Nursery
This operates on the same site as the primary school but has its own, purpose-built, building.
Age range: 2-5
Hours: 9-12.45. Currently over 40 pupils
Contact Jayne on 01986 788733 for further information.
Schools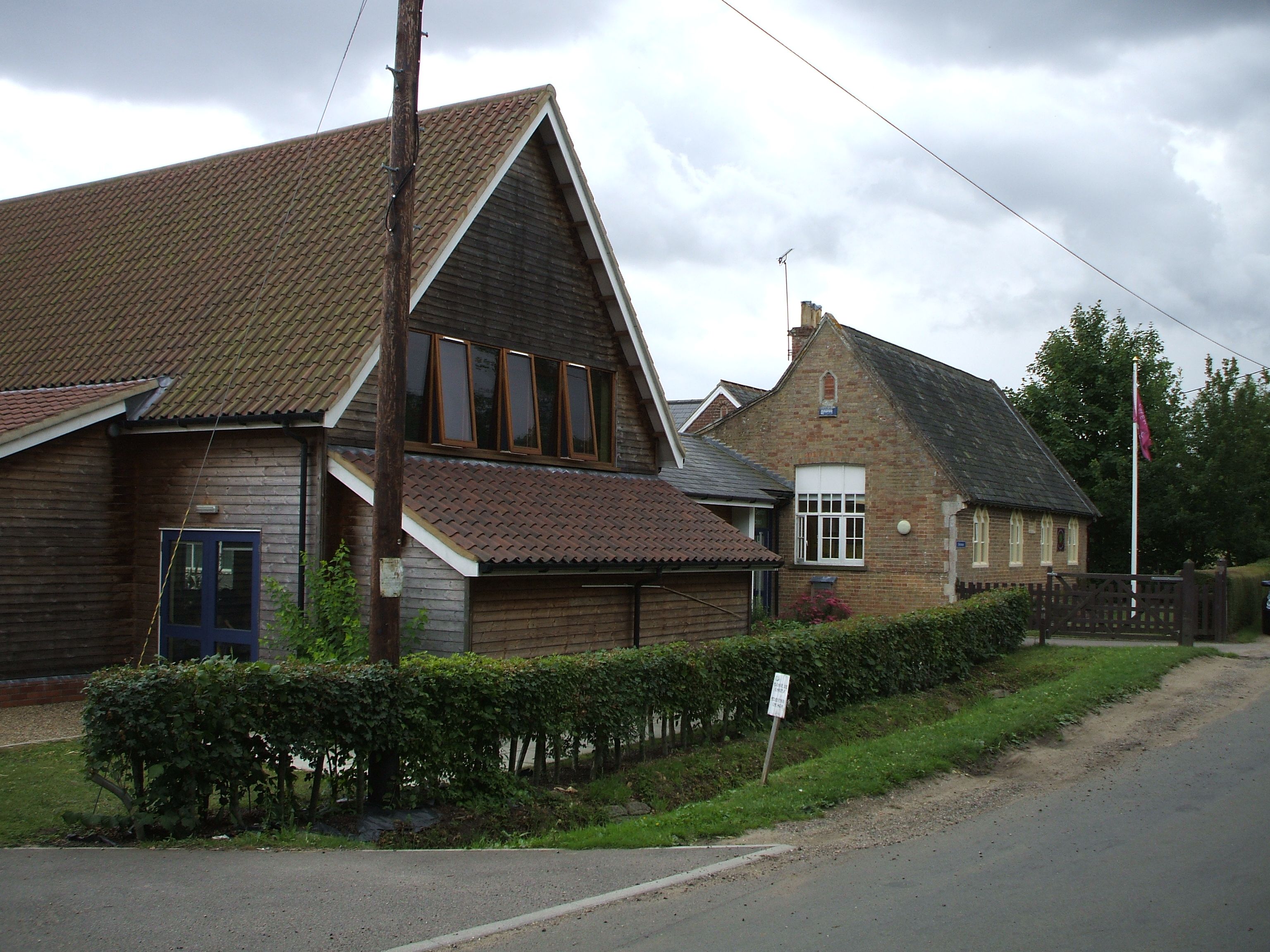 Most children from Denton attend the schools listed below but some parents opt to use other schools in the neighbourhood.
Alburgh with Denton CofE VC Primary School (right)
School Road, Alburgh, Harleston, IP20 0BW
Tel: 01986 788678
Age range: 5-11
Currently (09/10) 80 pupils
Headteacher - Mrs Hayley Sonnex
Archbishop Sancroft CofE VA High School (Comprehensive)
Wilderness Lane, Harleston, IP20 9DD
Tel: 01379 852561
Age range: 11-16
Currently (08/09) 405 students.
Headteacher - Richard Cranmer
Diss High School Sixth Form
Walcott Road, Diss, IP22 4DH
Tel 01379 642424
Age range: 16-18
(The school has its own 11-16 section.)
This is the official destination sixth form for Sancroft pupils but many students now go to other schools in Norwich or in Suffolk.
Headteacher: Dr J Hunt
Adult Education
The Norfolk Adult Learning Service offers a wide range of courses covering academic and non-academic topics. These are provided at a number of different locations, most locally in Harleston.
For further information contact the Norfolk ALS.
Adult Education, Wensum Lodge, 169 King Street, Norwich, NR1 1QW.
Tel: 01603 306607
U3A
The University of the Third Age has a branch operating in Harleston which organises meetings on the third Wednesday of each month (2 to 4 pm) at King George's Hall.
These meetings host speakers covering a wide range of topics but special interest groups are also active. These include: a Book Club, Bridge, French, German, Jazz, Mahjong, Social History, Patchwork and a Waveney Valley Study Group.
For further information contact Kim Poulton on 788149 or visit the website.