A View from the Hatch
Posted
This year's offering from the Variety Club was a pantomime with a difference. Cyder with Bertie , "A Cyder Drama spiced with pagan sacrifice, mulled with a moral crusade and screaming with intrigue ..." ran to packed houses at the Village Hall last Thursday, Friday and Saturday.
The audiences seemed to survive, and even enjoy, the experience. The cast certainly did though sometimes perhaps regretting they could not do proper justice to Charlotte Valori's excellent script. Some have their fingers crossed as they await the verdict of the show's reviewer (see below). They all appreciated the great support from the orchestra and the back-stage crew.
As usual for DVC productions, Barbara Spaul did a wonderful job with the costumes and make-up. Based in the Hall kitchen she kept an eye on things through the hatch and used her "Hatch Cam" to great effect. A sample of the results appears below.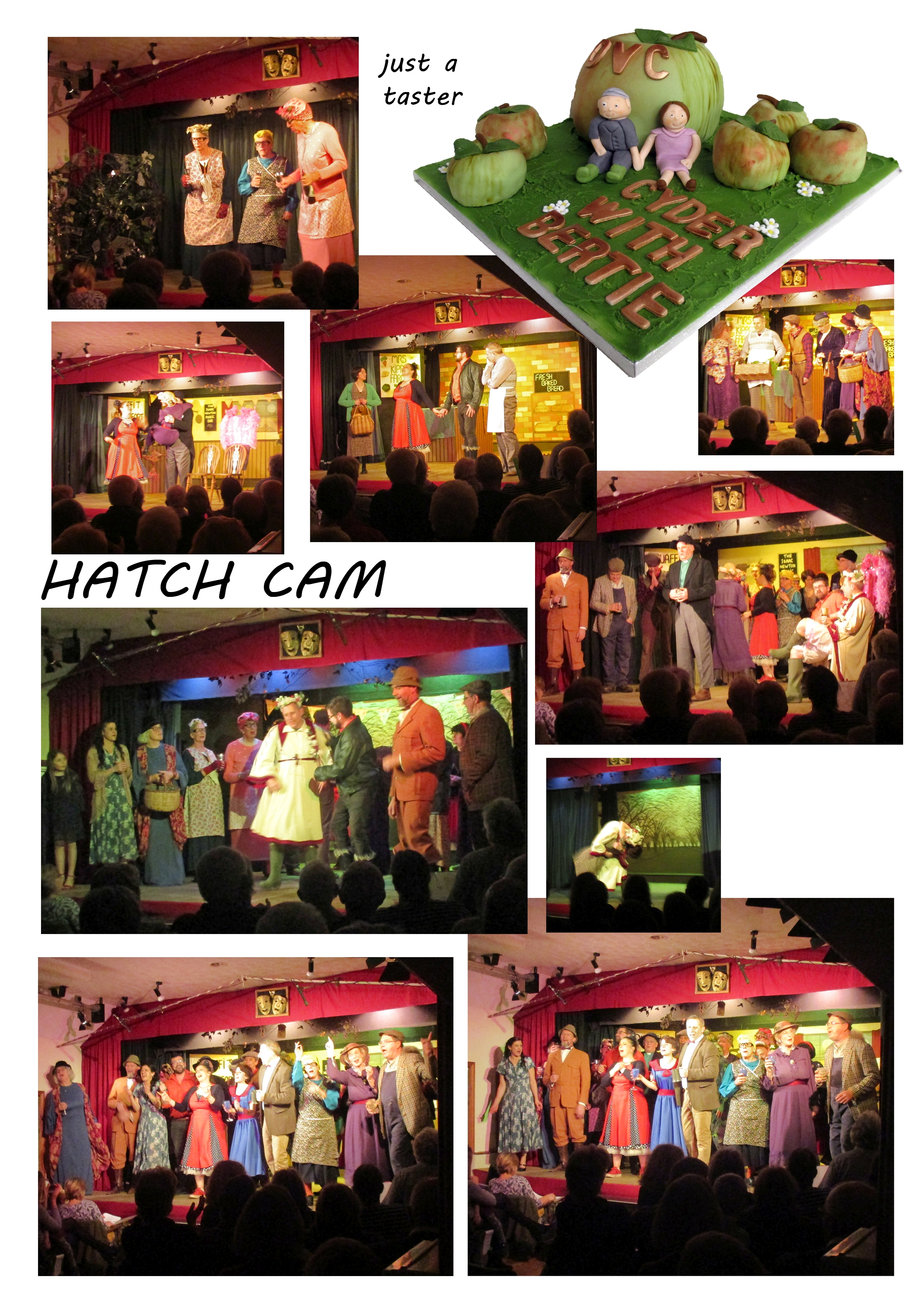 Further details including the Programme and a Review are now available in the DVC History Section.