Completed At Last
Posted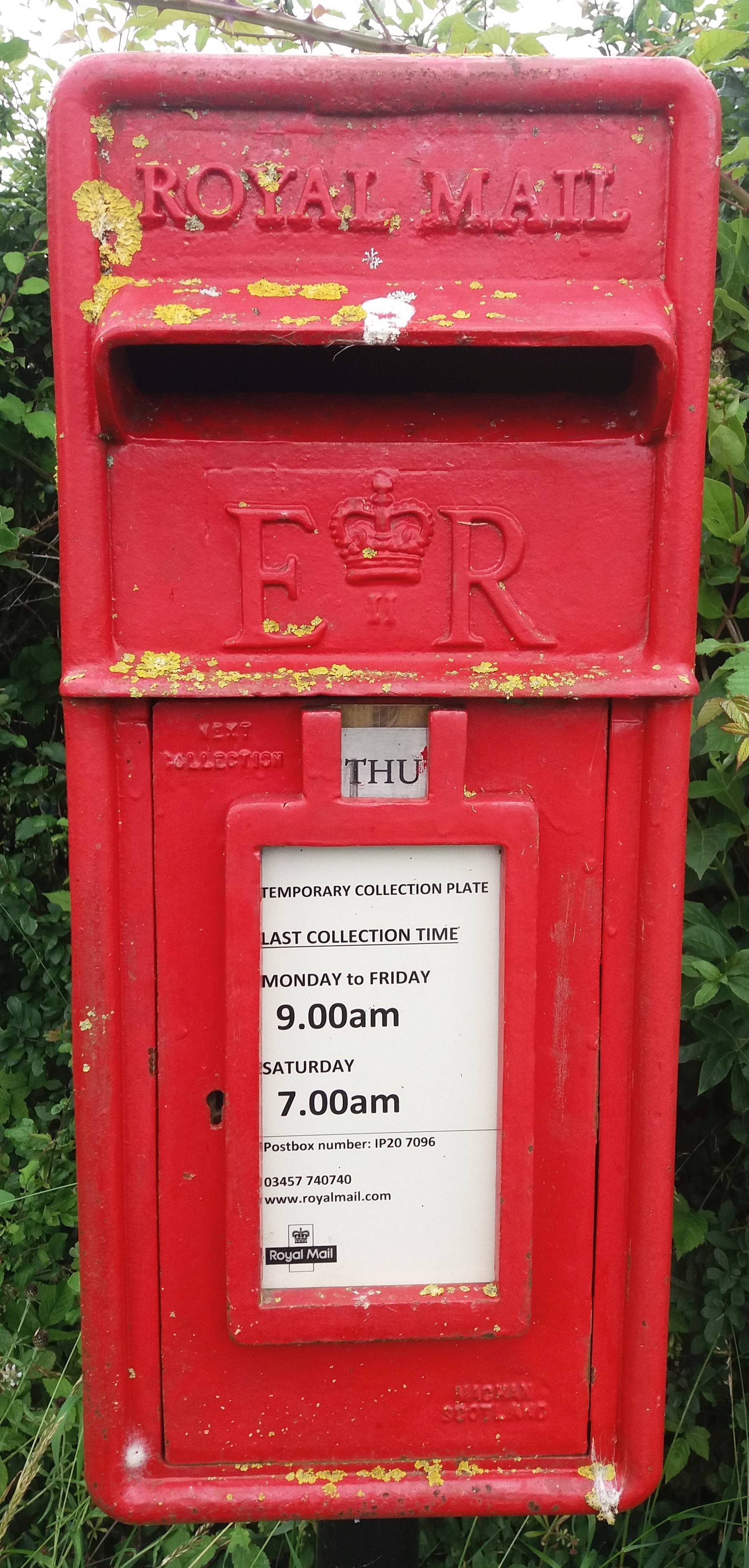 It is six years since, in 2013, Denton's Victorian and most northerly Postbox, at the junction of the Norwich and Darrow Green Roads, was stolen and replaced by a modern version.
However throughout those years it has not been equipped with the standard Collection Plate on the front with details of collection times etc. We are delighted to report that this omission has finally been rectified, even if the new notice is labelled as "Temporary"!
Details of the Theft.
And the Replacement can be found in the News Archives.