New Home for the Bone
Posted
The Annual Village Quiz Night, held at the Hall on Saturday, was a great success. The questions were suitably challenging, the food was excellent, but most important the relaxed atmosphere was that of a typical Denton event and everyone had a good time.
Great credit must go the Quizmasters, Denise and Peter Grant, who did a wonderful job setting the questions and keeping everybody on their toes. Even the inter-round jokes were much enjoyed. There seemed to be fewer challenges to the correctness of the given answers this year. So the destination of the "Bone of Contention" trophy was in doubt until Abi Symonds put in a bid and was suitably rewarded. She must like the event; she was in the winning team last year,
This year's runaway winners of the "Brain of Denton" trophy were the "University Challengers". Obviously clearly carefully selected for their wide knowledge they led from start to finish.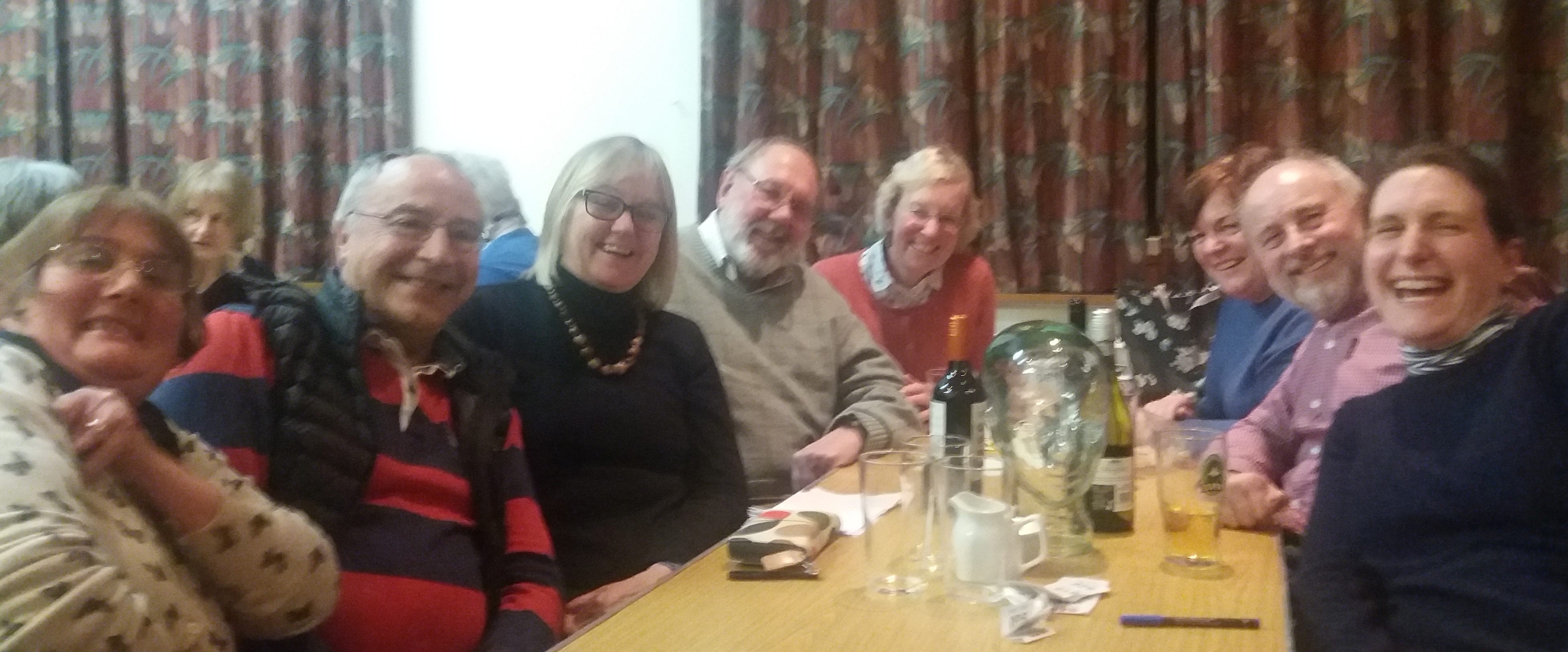 The winners; Pauline Townsend, Pio and Sue Atlarelli, Allan & Sarah Henderson, Kim & Phil Poulton and Charlotte Valori.
As usual the Chilli Supper, which included apple crumble and custard, organised by Jean Whipps, was excellent and the bar did a roaring trade.