The Playing Field
The Village Playing Field on Norwich Road contains facilities of use to all residents, young and old. These include:
The playing field itself with football goalposts at either end.
A children's play-area with a range of equipment suitable for children of all ages.
A project to develop the play area has recently been completed.
A basketball practice area.
A covered wooden shelter for the use of older children and young people.
The recycling centre - currently equpped for glass containers and clothing.
Access to Rogerson's Wood for walking etc.
A car-parking area which acts as an overflow for the village hall car park.
The Field is leased from the Rogerson Trust by the Parish Council. All enquiries about its use should be directed, initially, to the Parish Clerk.
Users are respectfully reminded that:
Apart from the car-park itself, no powered vehicles are allowed on any part of the field.
No dogs are allowed apart from using the the path on the south side of the field, on a lead, to gain access to the Wood and footpaths.
The Play-area
This is an old picture of the area, taken before the recent improvements.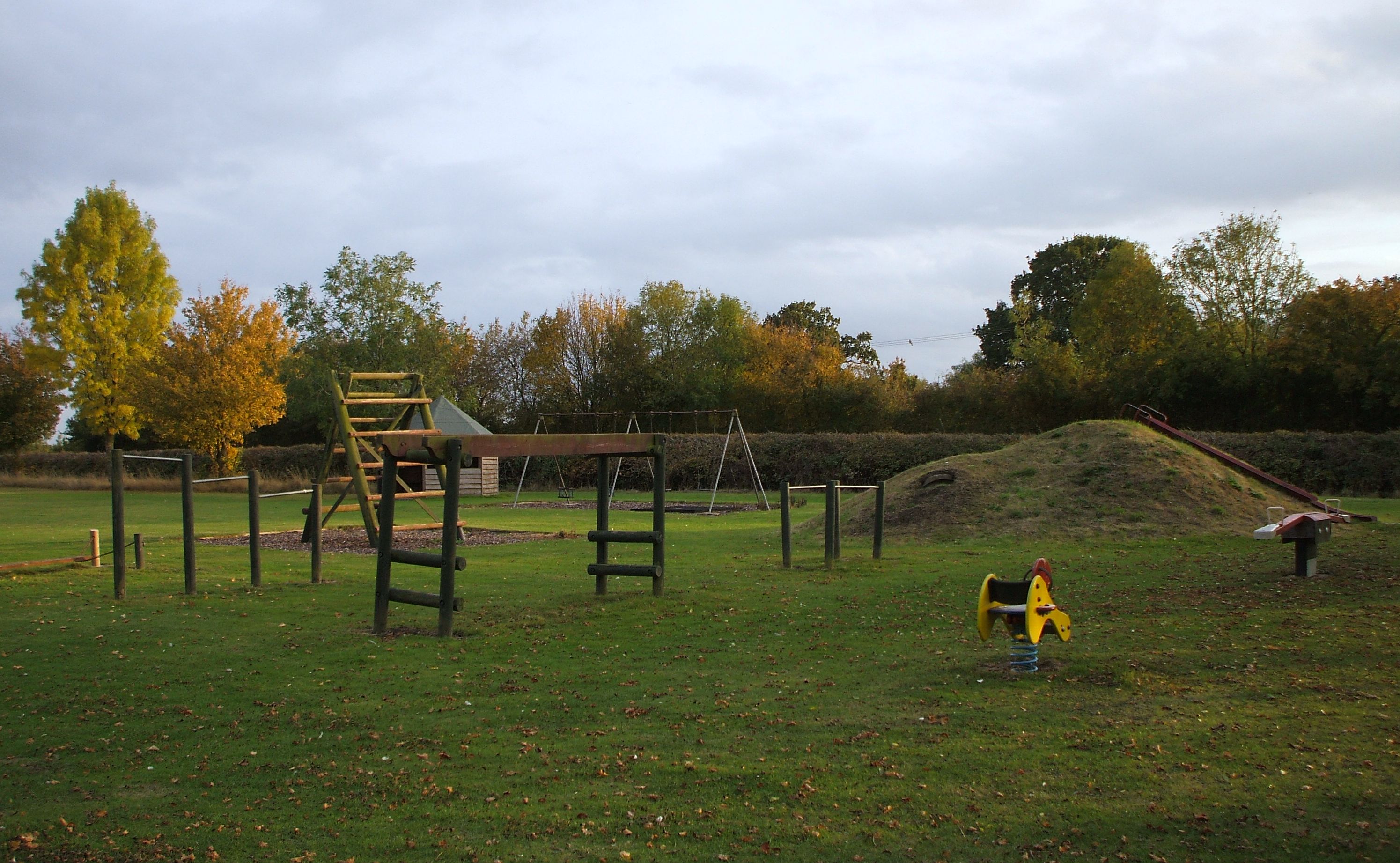 And this shows some of the latest improvements.