A Great Jubilee
Posted
What a great weekend we had! It could have been warmer but all the Jubilee events went well, the food and drink was excellent and a good time was had by all.
From the Beacon lighting on the Thursday to the Village Photograph on the Sunday, everything ran smoothly. It was wonderful to see so many villagers involved. A full photographic record of the events is planned but, for the moment, this picture of Hilda Thomas cutting the Jubilee Cake, will suffice.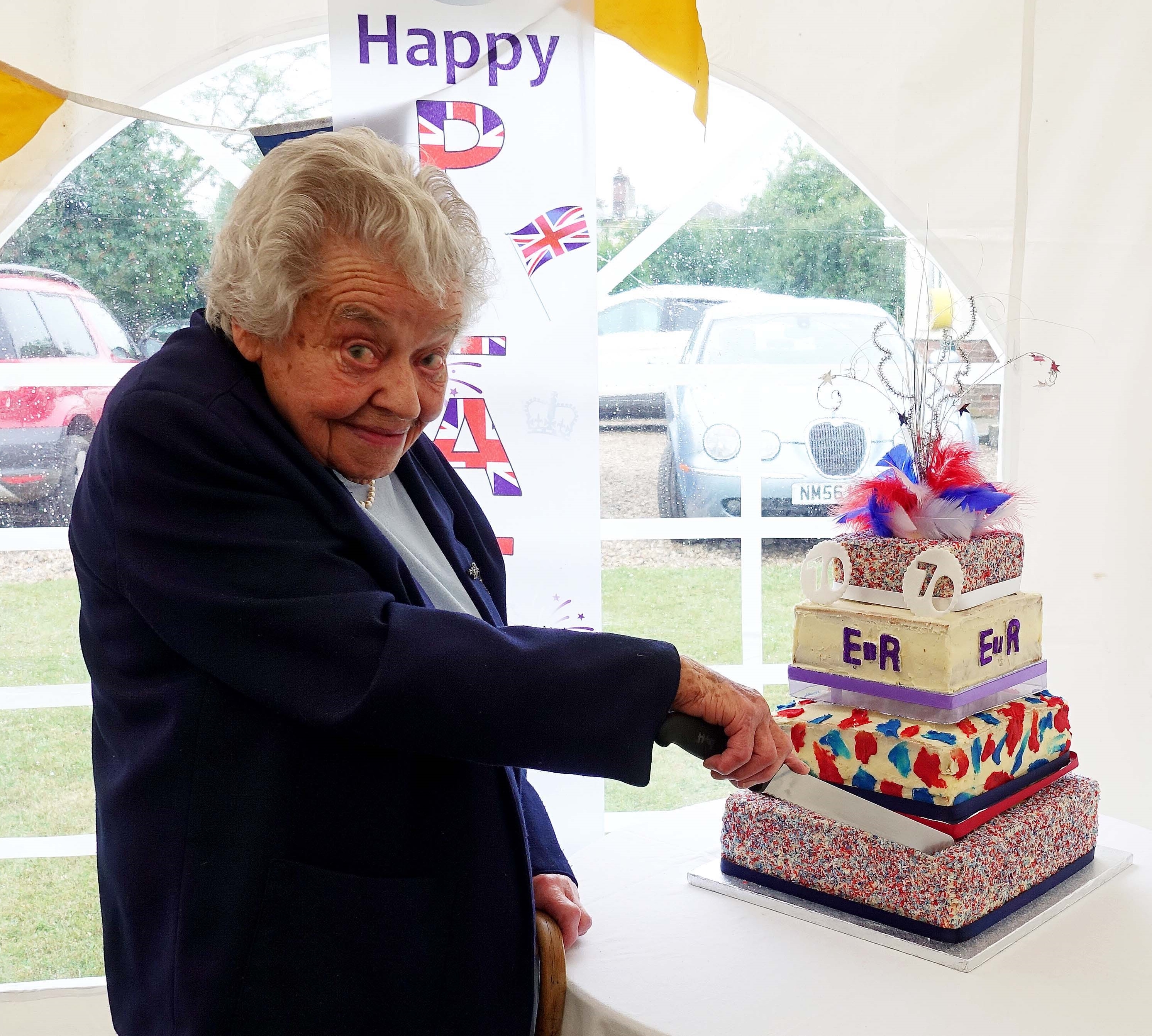 Congratulations and thanks must go to the many people who contributed so much. As usual in Denton lots of residents were happy to contribute in various ways but the key people, the organisers, did an outstanding job.
UPDATE
The planned detailed Record of the four days is now in place in the Features Section of the Website.