Farewell 2021
Posted
Sadly, due to Covid issues, it was decided to cancel the final Denton get-together of the year, the New Year's Eve Party in the Village Hall Bar. Let us hope that things will work out rather better in 2022.
At least we did get some sunshine on the last day of the year, culminating in a magnificent sunset -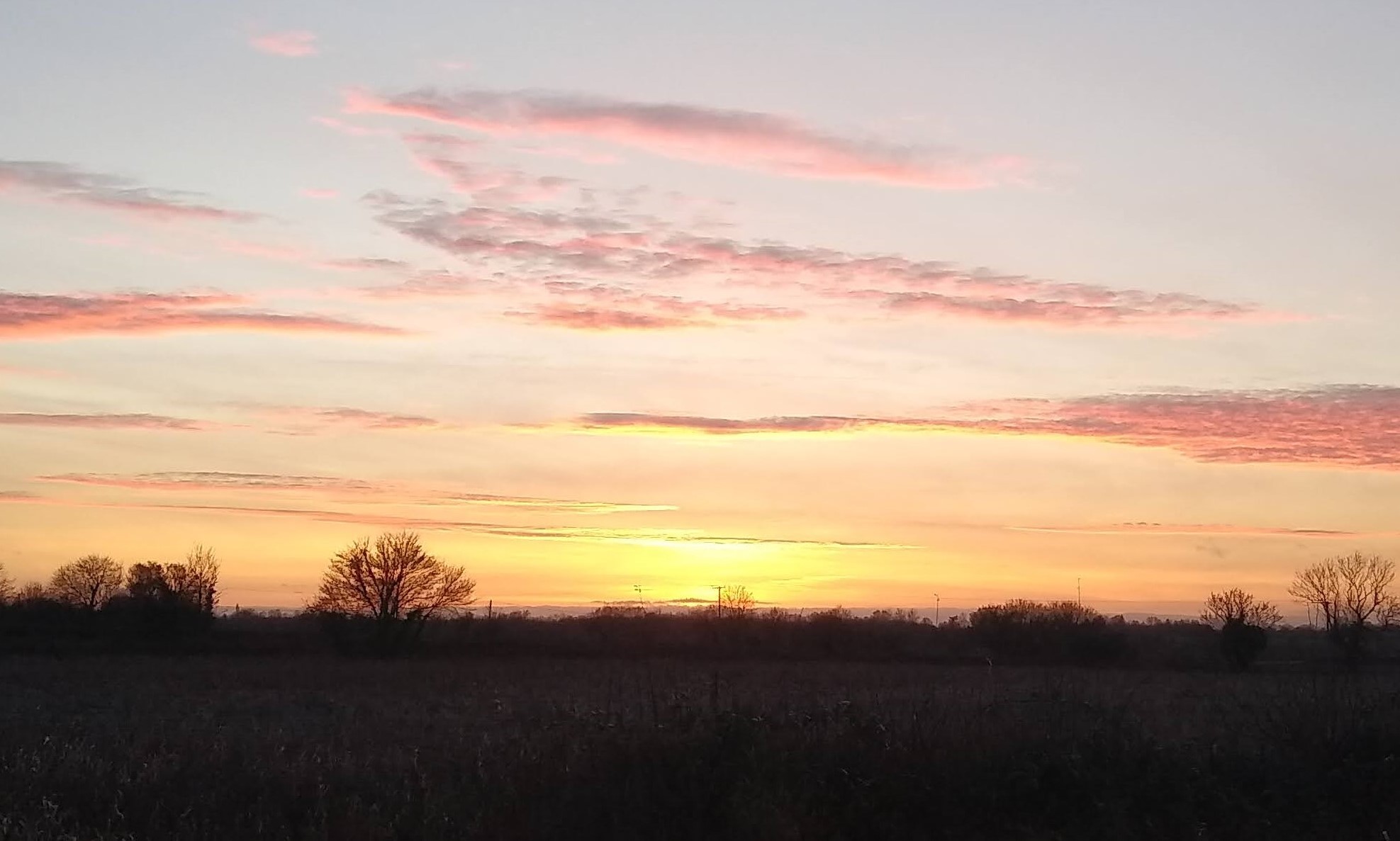 Something new for 22 is an excellent "Village Sign" imported, thanks to Charles Christian, from the Rocky Horror Picture Show and Denton, Texas.