Berlin or Bust
Posted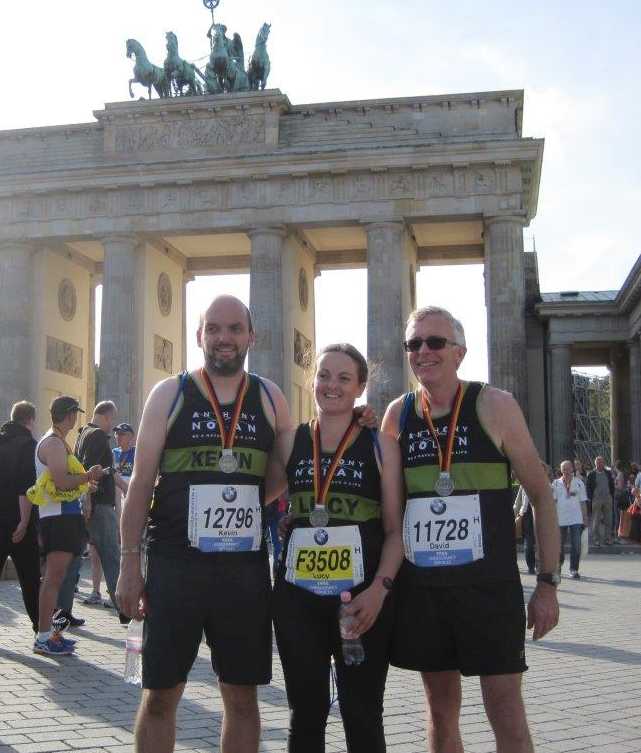 Some of you will have heard that a new World Record for the Marathon was set in Berlin last Sunday. By pure coincidence three Dentonians were also taking part in the same event although they never got to see the record breaking winner.
Lucy & Kevin Hanner and David Godsmark did however manage to complete the 42 km (26 miles) distance, without hesitation or deviation, Lucy finishing in a very creditable time of 4 hours 40 minutes and Kev & Dave in 4 hours 11mins.
It was a truly international event with competitors from all over the world. One Japanese lad was running in bare feet as Christ on the cross. The Dentonians did manage to overtake him.
The Denton squad was well supported by a travelling group of family members and by the end of the trip Terry had a strong grasp of conversational German (Yes, they were all very friendly and spoke perfect English!). The team of Denton "athletes" have raised a substantial sum for Anthony Nolan, the blood cancer Charity; well over their target of £1,000. They are very grateful to everyone from Denton who sponsored them.
Right: The three heroes with their medals at the Brandenburg Gate.