Fit for the Queen
Posted
May's monthly meeting of Denton WI was based on a Jubilee Pudding Competition.
Members were asked to bring a suitable celebration pudding and more than twenty did so. They were then asked to taste them all, a challenge in itself, and vote for the best one.
All of the entries received high praise but the winner was Jennifer Wharton's iced gateau decorated with a beautiful fruit union jack.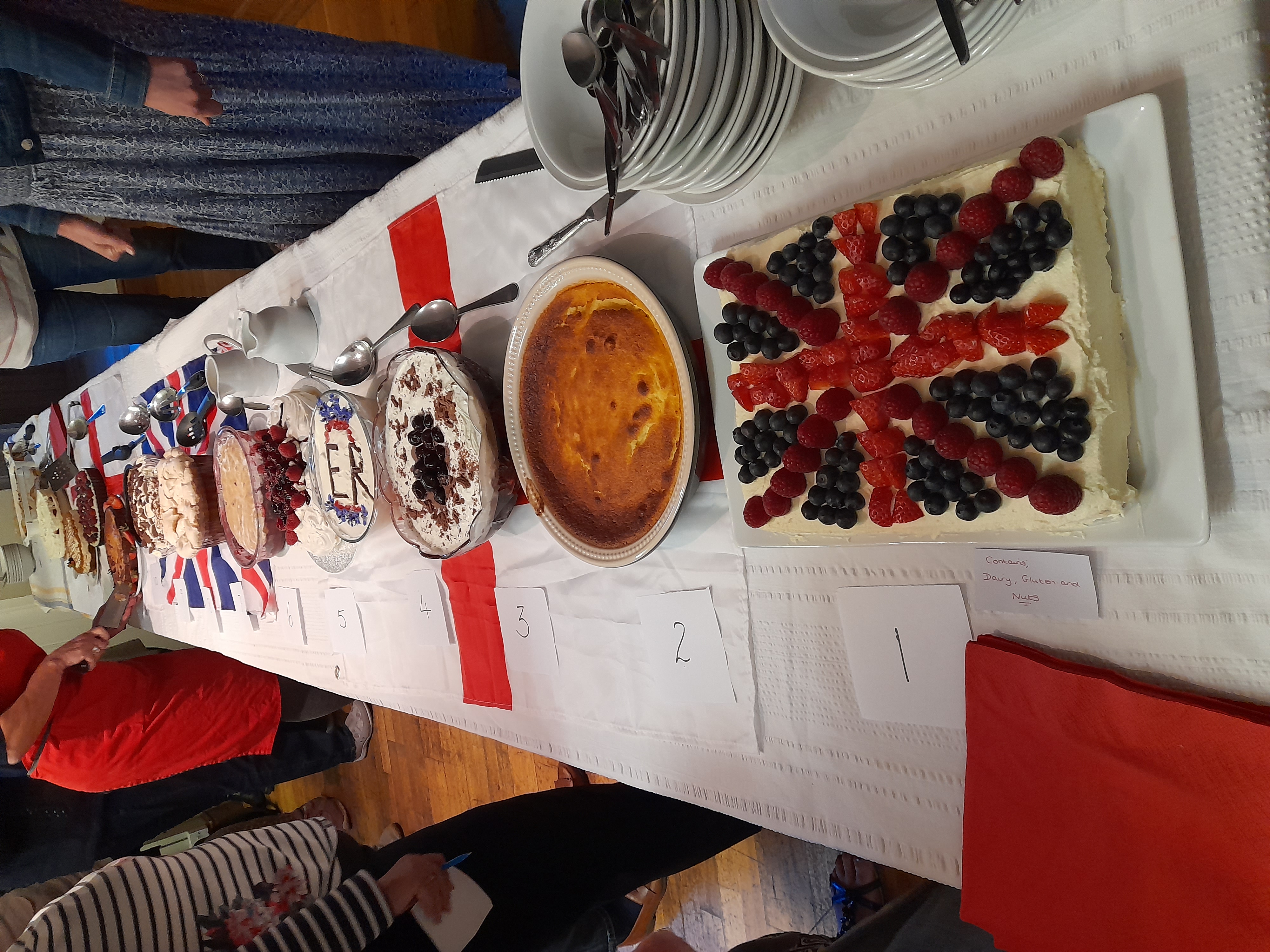 Comments from Her Majesty are awaited.