Local Improvements in 2018
Following on from last year's major restoration of the parish church, 2018 has beem marked by a series of relatively small but significant improvements in other areas.
Looking back on the year, it seemed worth noting these various developments.
Sorting Out the Pocket Park
In June, our local Community Engagement Officer, PC Jim Squires, brought 3 Police Cadets to the village as part of the Norfolk Police 'Community SOS' initiative.
The team spent a day working very hard to clear the path through the Pocket Park near the Old School.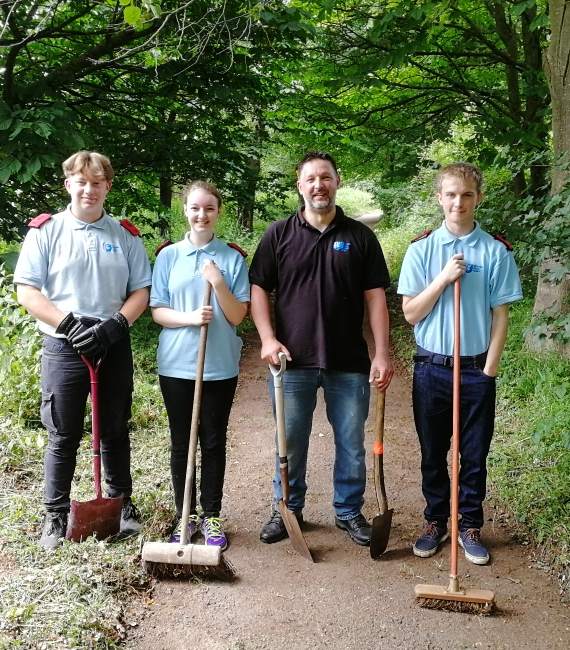 Playground Renewal
A grant of over £7,000 from the Big Lottery Fund allowed the Parish Council to upgrade the village playground facilities.
This included replacing he old see-saw and installing a new attraction, a "Rota-Roka" spinning dish.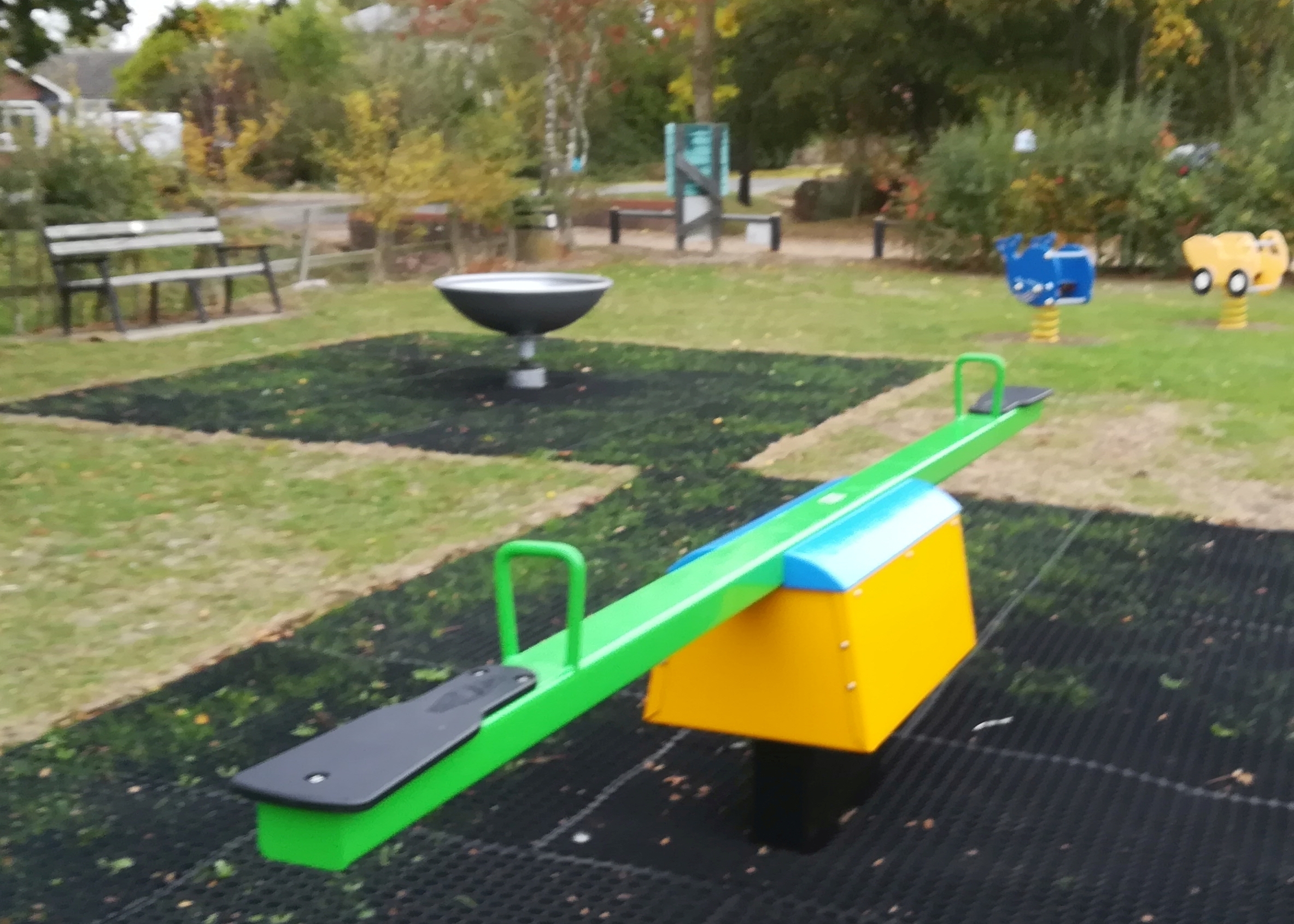 Football in the Hall
The latest extention to the Village Hall, completed in 2017, has proved to be very poular not least by DVC's performers.
The new "Green Room" has been put to a number of different uses but the involvement of England's football team in this years World Cup created another.
This was made possible by the provision of a large screen TV with appropriate licences.
With suitable refreshments from the hall bar, England supporters came together to view the action. Unfortunately, Croatia brought all this to a close with their victory in the semi-finals.