Deserved Recognition
Denton relies on the great contribution made to community life by a number of local residents. These normally go unrecognised but in 2018 this changed, big time.
Terry's Award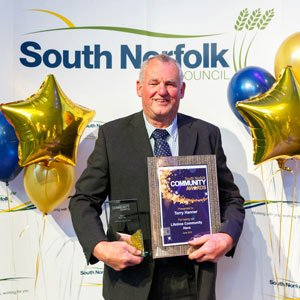 If there is one family who typify everything that is great about Denton it must be the Hanners.
Lifelong residents, met at the village school, involved in everything, Kath and Terry, plus their children, set an example to us all.
Every year South Norfolk Council organises a Community Awards scheme to reflect the work of volunteers within the District.
It was thus marvellous, in June, when we learnt that Terry had been awarded a Lifetime Community Hero Award.
The Lunch Club's Award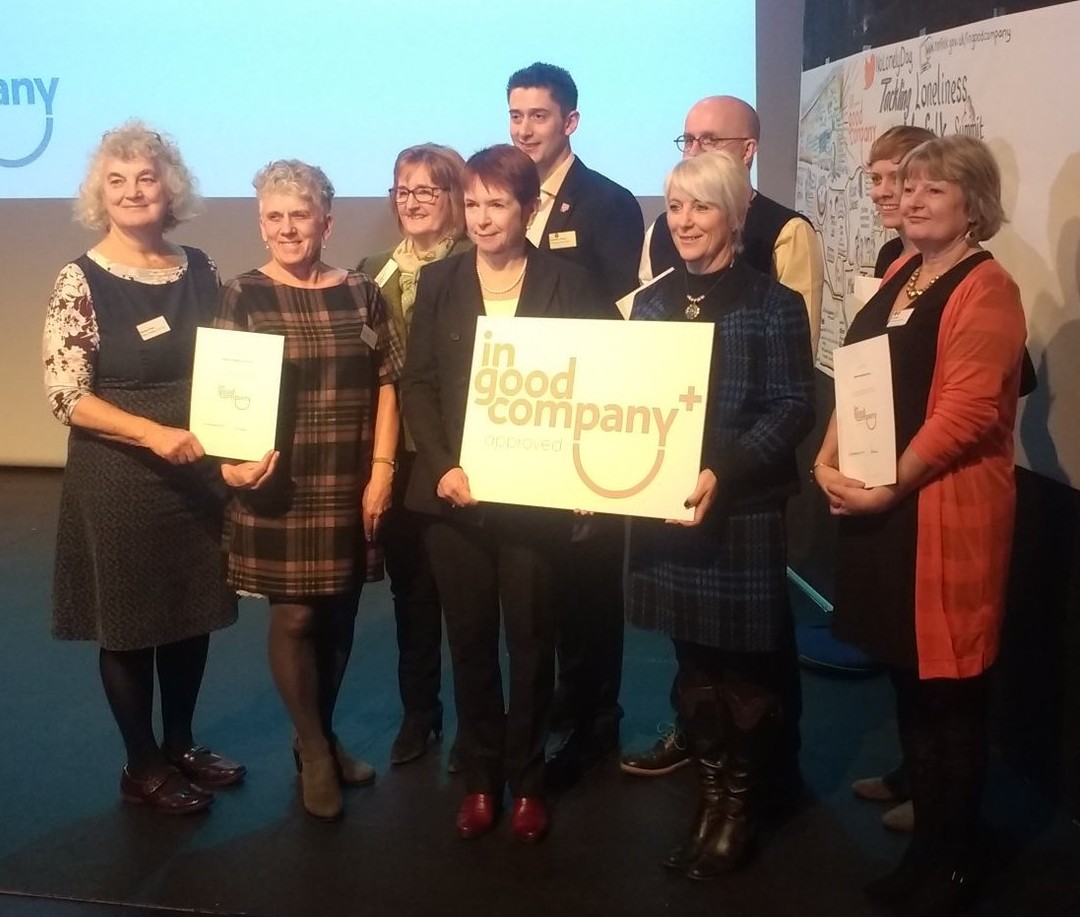 Back in 2015 a new dining opportunity became available in Denton. For many years residents have enjoyed the regular Last Friday evening meals at the Village Hall.
However, it was recognised that some people are perhaps reluctant to come out in the evening so the monthly Tuesday Lunch Club was launched.

Thanks to the great team that make it all possible, led by Doris Lambert, it has proved to be a great success.
This year its contribution to community life was recognised with an award under the County Council's "In Good Company" scheme.