Growing Like Topsy?
Denton Village Hall was first opened in 1924. Since then it has been modernised and, at regular intervals, expanded.
The latest extension, at the south end this time, sees the demolition of the old community bus garage and the creation of much more suitable accommodation behind the stage area.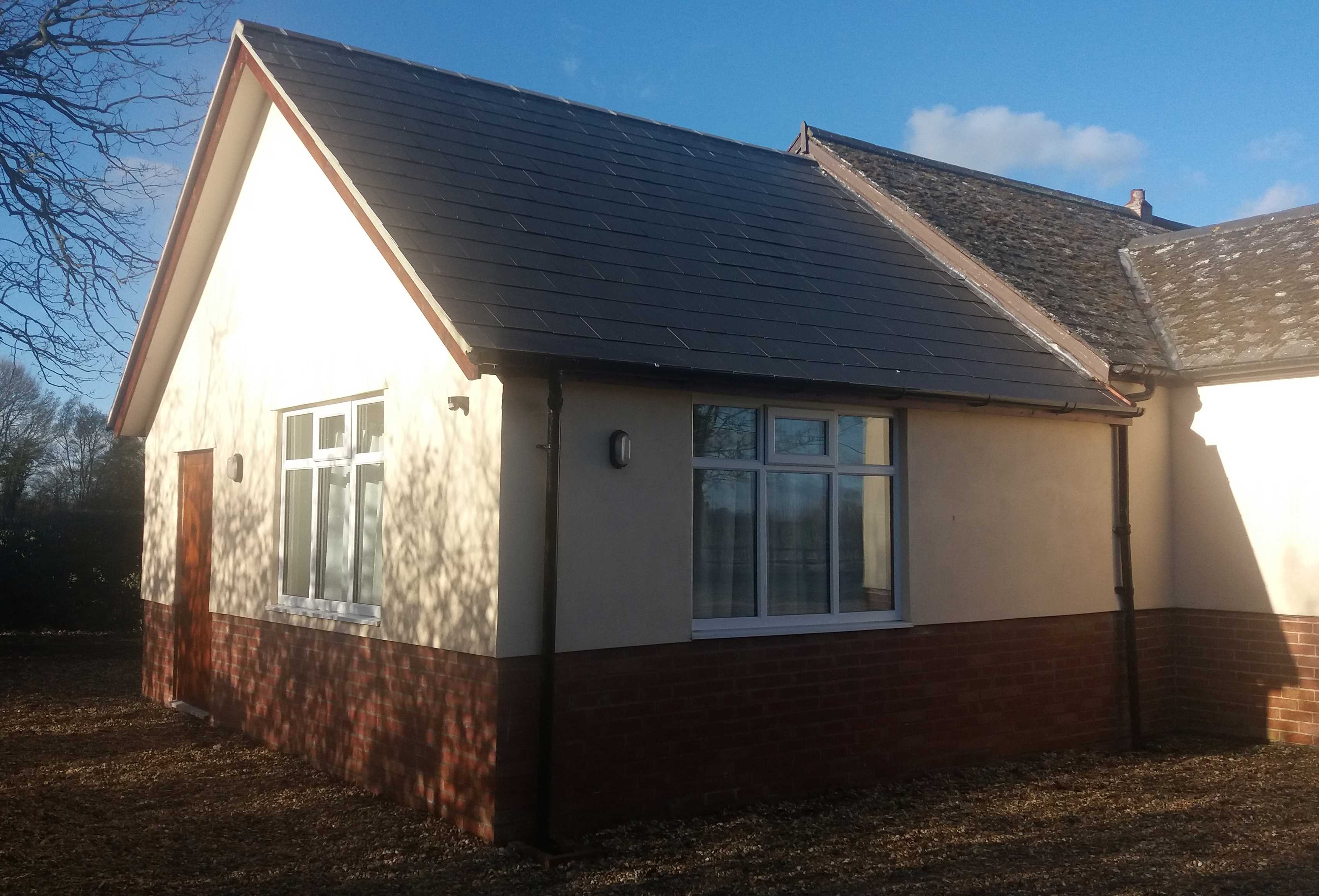 The Green Room provided for the use of DVC productions etc. can also be used for other functions requiring less space than the main hall. Available as a shell in time for DVC's 2016 production, the building was fitted out properly later in the year.