Unusual Visitor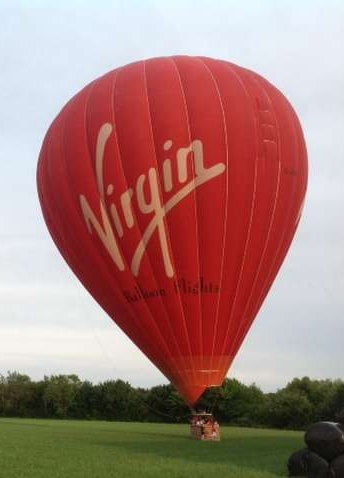 In July an invasion by aliens threatened Upper Denton, but all was well in the end.
The alien craft which landed one evening near to Darrow Green Road turned out to be not a spaceship but a large hot-air balloon carrying two crew and sixteen passengers.
A small crowd of local residents soon gathered and were asked to help tip the craft's basket on its side before the balloon was deflated and packed up for loading on a support vehicle which, together with a coach for the passengers, soon arrived.
The balloon carried the Virgin logo but it had only travelled from Broome near Diss. The owner of the landing site was rewarded with suitably effervescent "bubbly" for its use.