Post Office Path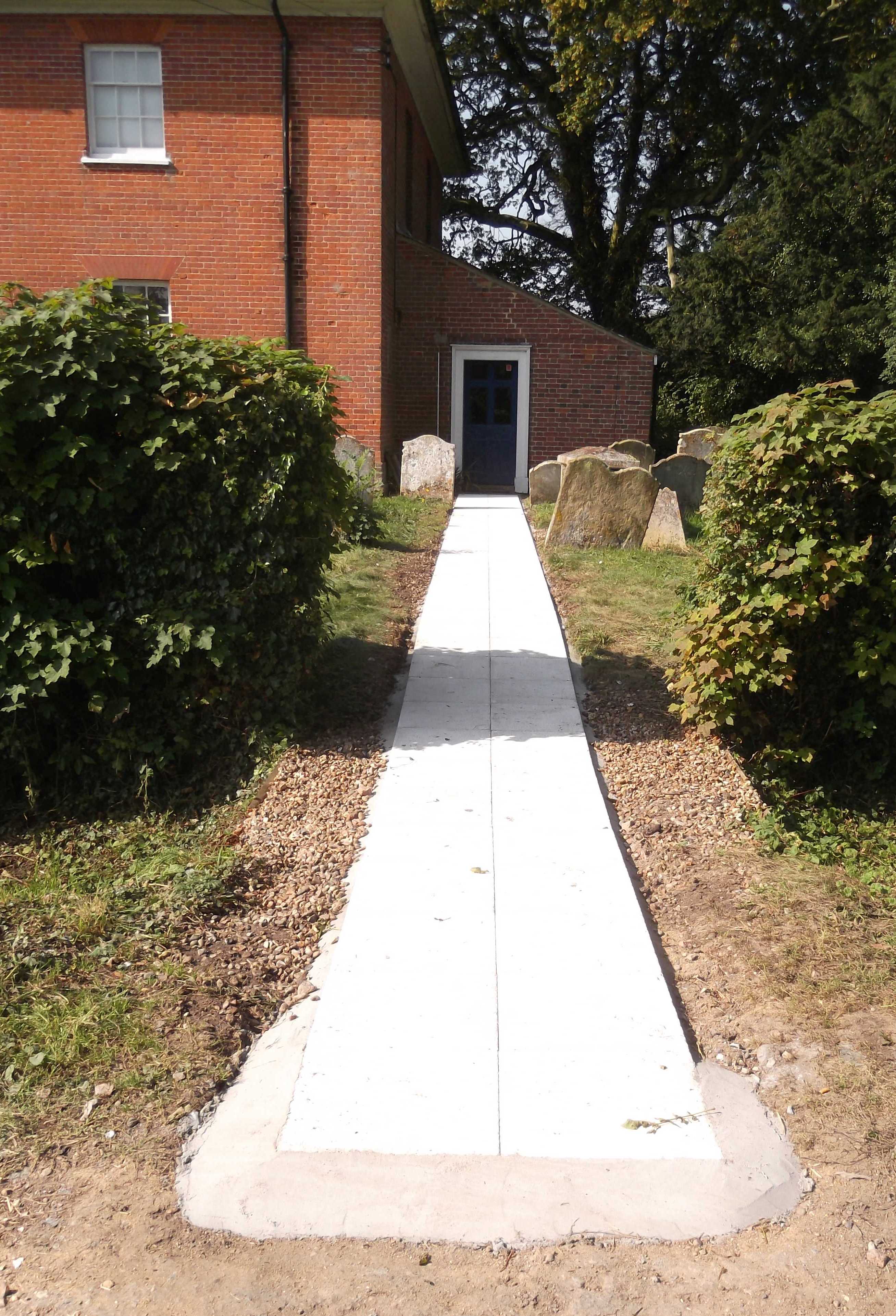 When the old Sub Post Office, located in the Village Shop at Chapel Corner, closed down in 1988 its customers did not have to move very far as the replacement facility opened just across the road in the Chapel Vestry, if only on a one-morning-a-week basis. It soon became a valuable social centre for elderly users with teas, coffee and cake provided.
However, ever since its opening many users of the new Post Office, many of them elderly, have complained about the poor state of the pathway leading to its door.
Now the provision of new properly surfaced, user-friendly, footpath from the road solved the problem. The new pathway was provided by the Parish Council using funds obtained from re-cycling credits earned by the village compost scheme.